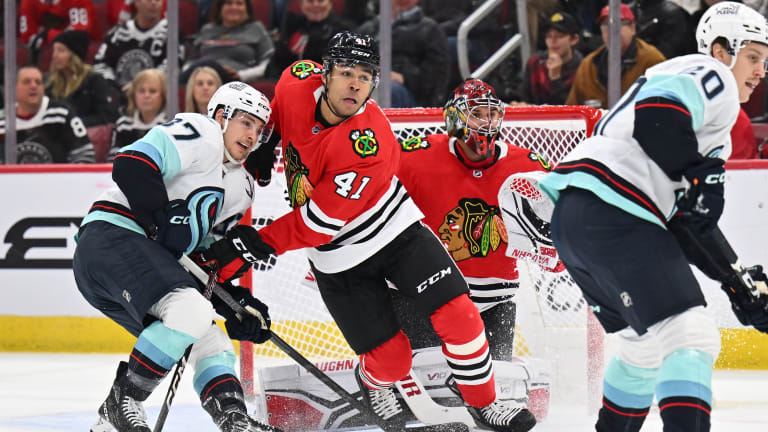 Blackhawks: Isaak Phillips Scores First NHL Goal
Isaak Phillips scores his first NHL goal against the Seattle Kraken.
Isaak Phillips will always remember the night of January 14, 2023. The young Blackhawks defenseman scored his first NHL goal during the second period of play during Saturday night's matchup with the Seattle Kraken.
Unfortunately for Phillips, the goal came after a dreadful first period of play by the Blackhawks. Dreadful actually may be putting it lightly. The Blackhawks gave up six goals during the first period and saw starting goaltender Petr Mrazek chased out of the net after facing just five shots while allowing four goals. He was replaced by Alex Stalock who allowed two additional goals during the first period.
Entering the second period with the Blackhawks trailing the Kraken by a score of 6-1, Isaak Phillips found twine for the first time in his young career.
Phillips's goal made the score 6-2 and was the only goal scored during the second period of play. While the night will likely be one to forget for the rest of the Blackhawks players on the ice, the former fifth-round draft pick will never forget this one.