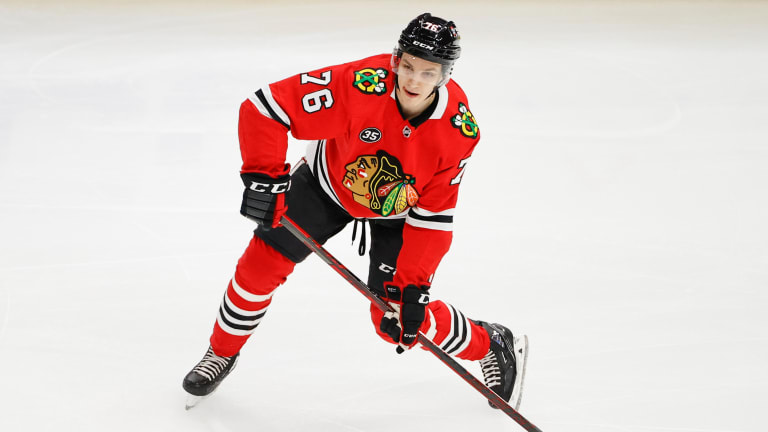 Blackhawks' Jakub Galvas Dealing With Oblique Injury
The 23-year-old will miss the team's second practice of training camp.
As the Chicago Blackhawks convened for their second practice of training camp, one new injury came to light. Defenseman Jakub Galvas is dealing with a groin strain that will cause him to miss Friday's practice.
The Blackhawks selected Galvas in the fifth round of the 2017 NHL Draft. He signed a two-year entry-level contract with the team in May 2021.
Galvas skated in six games with Chicago last season but spent most of his time with the Rockford IceHogs. The 23-year-old tallied 20 points (two goals, 18 assists) in 59 games with the AHL club. He did not crack the score sheet with the Blackhawks.
Jakub Galvas joins another young defenseman on the Chicago Blackhawks' injury report. Announced Thursday, Ian Mitchell will miss six weeks due to a left wrist injury.