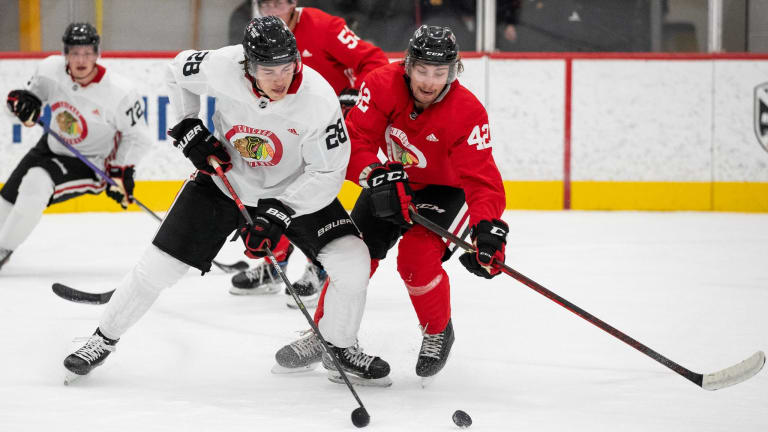 Blackhawks Prospect Colton Dach Traded to WHL's Seattle Thunderbirds
The forward will join Chicago defensemen prospects Nolan Allan and Kevin Korchinski.
The Chicago Blackhawks will have three prospects playing for the Seattle Thunderbirds of the Western Hockey League. The Thunderbirds acquired forward Colton Dach in a trade with the Kelowna Rockets on Saturday. Dach joins Chicago defensemen prospects Nolan Allan and Kevin Korchinski in Seattle.
Dach suffered a shoulder injury while playing for Canada at the 2023 IIHF World Junior Championships on New Year's Eve. He had two assists in four tournament games and won a gold medal with Allan, Korchinski, and Ethan del Mastro of OHL Mississauga.
This is the second time in Dach's WHL career that he has been traded. He started his WHL career with his older brother and former Blackhawks forward Kirby Dach with the Saskatoon Blades. The younger Dach was then traded to the Kelowna Rockets.
Colton Dach has scored 17 points (nine goals, eight assists) in 14 games this season while battling injuries. He has 145 points (60 goals, 85 assists) in his WHL career.
Seattle, which lost in the Ed Chynoweth Cup Final to Edmonton last year, is currently in first place in the Western Conference.