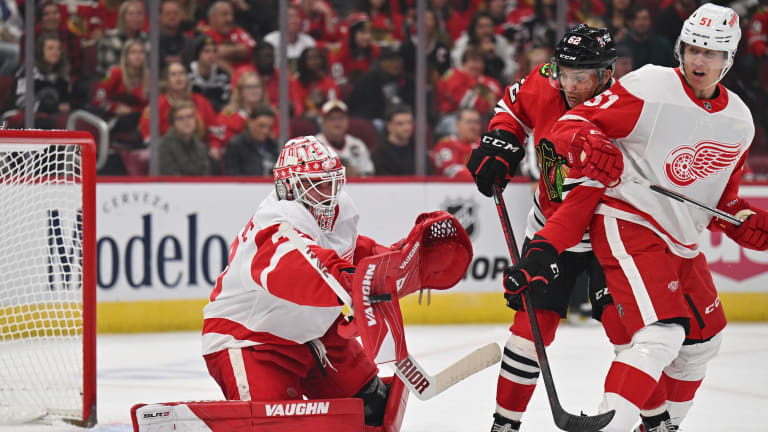 4 Blackhawks Clear Waivers, Head to Rockford
One defenseman and three forwards will join the AHL club after clearing waivers.
The Chicago Blackhawks placed four players on waivers Tuesday: defenseman Nicolas Beaudin and forwards Luke Philp, Brett Seney, and Dylan Sikura. All of them cleared and will now head to the Rockford IceHogs of the AHL.
Nicolas Beaudin finds himself out of the mix on the Blackhawks' blue line once again. After playing in 19 NHL games during the shortened 2021 campaign, he only appeared in two contests for Chicago last season. He rejoins Rockford, where he tallied 16 points (two goals, 14 assists) in 66 games last season.
Luke Philp, Brett Seney, and Dylan Sikura all signed two-way contracts with the Chicago Blackhawks in the offseason. Philp has yet to make an NHL roster while Seney has skated in 55 games at the highest level. Sikura, a sixth-round pick by Chicago in 2014, will begin his second stint with the organization at the AHL level.
RELATED: Blackhawks Prospect Lukas Reichel to Start 2022-23 Season in AHL