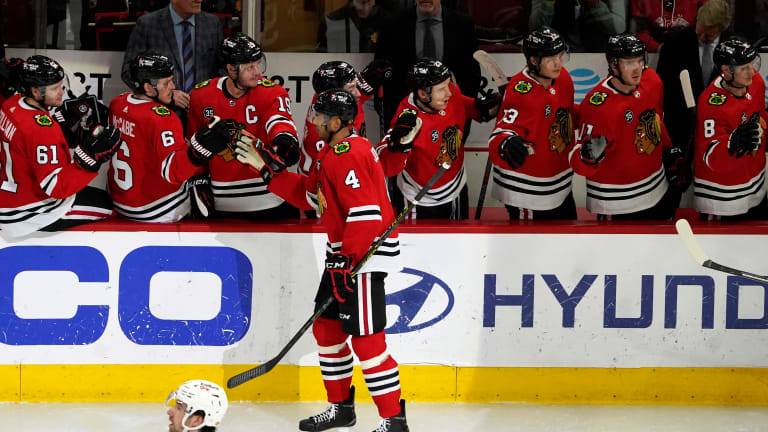 Seth Jones, Connor Murphy to Split Blackhawks' 2nd Alternate Captain Role
Murphy and Alex DeBrincat operated in the same setup last season.
Entering a rebuild, the Chicago Blackhawks will need veteran leadership to guide young players along the way. The team finalized its group of captains by clarifying the second alternate captain role for the 2022-23 season.
Of course, Jonathan Toews continues to serve as the Blackhawks' captain and Patrick Kane is a full-time alternate. Seth Jones will wear the second "A" for home games and Connor Murphy will do so for road games.
"[Murphy] has...been here longer, so [we'll] put him on the road where it's a little harder to get the referee's attention... Seth is a big part of the organization and it's time for him to take a step, be even a bigger leader," head coach Luke Richardson said of the decision.
This setup echoes how the Blackhawks handled the second alternate captain role last season. Alex DeBrincat wore the "A" at home and Connor Murphy donned it on the road.
Now, Seth Jones steps into an official leadership role entering his second season with the Chicago Blackhawks. The veteran defenseman figures to be a mainstay throughout the rebuild as his eight-year contract extension begins this season.