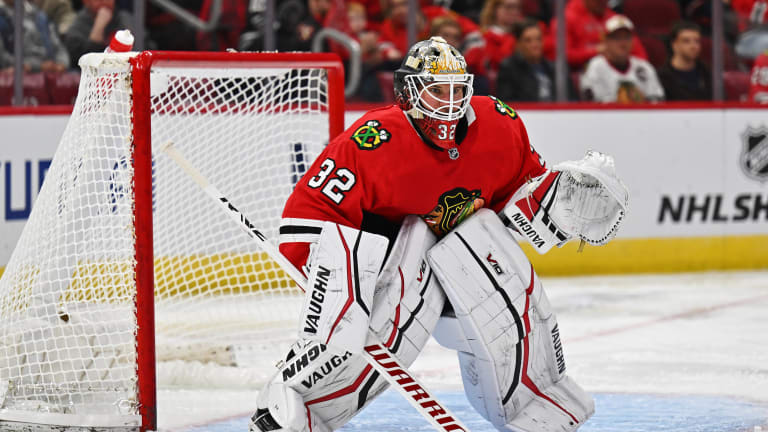 Blackhawks Announce Goalie Plans for 4-Game Week Ahead
Alex Stalock figures to be the primary option but Arvid Soderblom will likely see his first NHL action of the season this week.
The Chicago Blackhawks are currently down a goalie. Petr Mrazek is on injured reserve due to a groin injury, which leaves Alex Stalock and Arvid Soderblom as the Hawks' duo in net.
With four games on the schedule this week, head coach Luke Richardson revealed a tentative plan for the Blackhawks' goalies.
Alex Stalock has become the primary option in net since Petr Mrazek went down. That trend will continue this week as Stalock is expected to start Tuesday against Florida and Thursday against Edmonton.
Arvid Soderblom has not played since the Blackhawks recalled him from the Rockford IceHogs on Friday. But that will likely change this weekend as Richardson expects him to start one of the Blackhawks' back-to-back games. Chicago visits Buffalo on Saturday and hosts Minnesota on Sunday.
The Chicago Blackhawks are off to a surprising 3-2 start this season. However, the upcoming slate of games against teams with elite scorers will present a sizeable challenge.