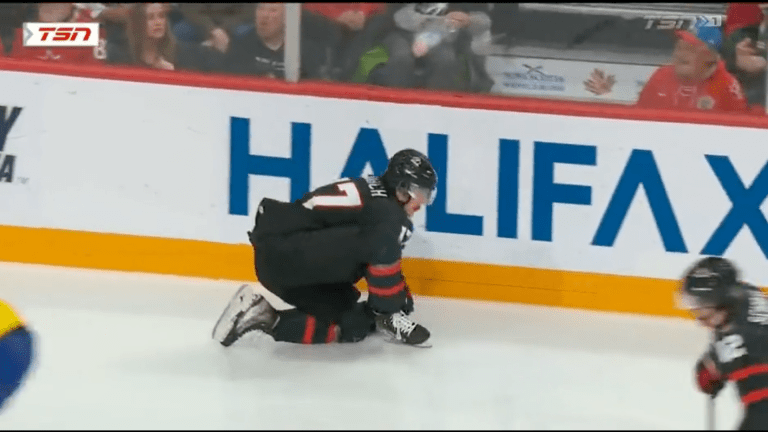 Blackhawks Prospect Colton Dach to Miss Rest of World Juniors With Shoulder Injury
Dach fell to the ice in severe pain after taking a hit along the boards in the third period of Canada's win over Sweden.
Another year, another Dach goes down at the World Juniors. Chicago Blackhawks' prospect Colton Dach will miss the rest of the 2023 tournament due to a shoulder injury he suffered in Canada's New Year's Eve victory over Sweden.
The Blackhawks are no strangers to World Juniors injuries. At the 2021 tournament, Kirby Dach suffered a broken wrist that limited him to just 18 games in the COVID-shortened NHL season.
As for Colton, the kid just can't seem to catch a break. The Blackhawks' 2021 second-round draft pick has already suffered multiple concussions this season. Now, his World Juniors run will come to an early end after he posted two assists in four games for Canada.
In Colton Dach's place, Montreal Canadiens' prospect Owen Beck will join Team Canada's roster. Canada returns to action Monday for a quarterfinal matchup with Slovakia.