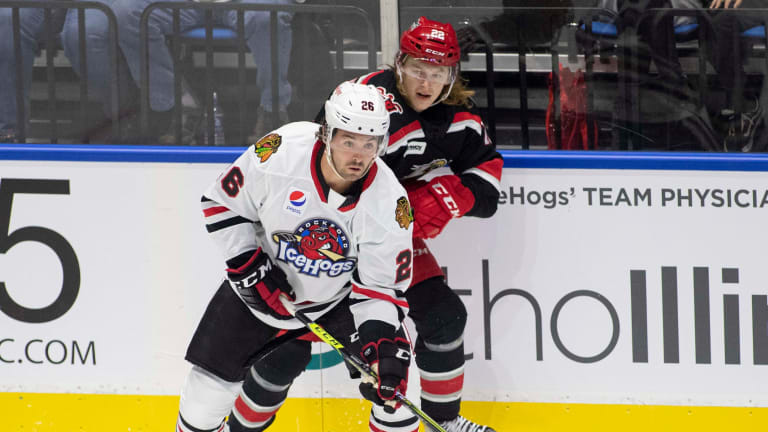 Blackhawks Make 12 Training Camp Roster Cuts
Chicago assigned a trio of players to Rockford and released nine others from their respective tryout contracts.
The Chicago Blackhawks made a wave of roster cuts Friday. The team assigned three players to the Rockford IceHogs and released nine others.
Forwards Evan Barratt and Jakub Pour and defenseman Luis Crevier will join the AHL club.
Additionally, the Blackhawks released seven forwards and two defensemen from their respective tryout contracts:
F Bobby Lynch
F Carson Gicewicz
F Garrett Mitchell
F D.J. Busdeker
F Morgan Adams-Moisan
F Riley McKay
F Seamus Malone
D Cliff Watson
D Andrew Perrott
These moves follow Thursday's lone transaction that saw Chicago re-assign forward Gavin Hayes to the Flint Firebirds of the OHL. Hayes recorded one assist and 13:10 of ice time in his lone preseason game Wednesday against the Red Wings.
The Chicago Blackhawks' training camp roster now contains 50 players — 27 forwards, 17 defensemen, and six goaltenders.