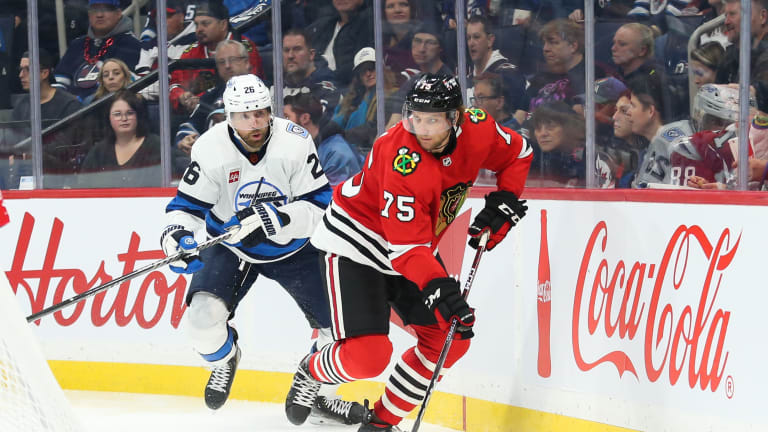 Blackhawks Send Alec Regula to Rockford
The 22-year-old defenseman had a rough game Wednesday against the Blues.
The Chicago Blackhawks have assigned defenseman Alec Regula to the Rockford IceHogs. Thursday's transaction marks the 22-year-old's second trip to the AHL club this season.
Regula has skated in four games for the Blackhawks this season. He played in the season opener before initially heading to Rockford. Chicago then recalled him when Seth Jones went on injured reserve with a broken thumb.
In those four NHL contests, Alec Regula did not record a point while averaging 16:36 of ice time. Most recently, the young blue-liner had a rough night in the Blackhawks' 5-2 loss to the Blues on Wednesday. Regula was -3 with a penalty and one giveaway, and the Blues' first goal deflected off him into the net.
The Chicago Blackhawks have not made a corresponding move as of this writing. They'll be back in action Saturday when they visit the Boston Bruins. If the Hawks don't recall a defenseman from the Rockford IceHogs, Filip Roos seems likely to draw back into the lineup for that contest.