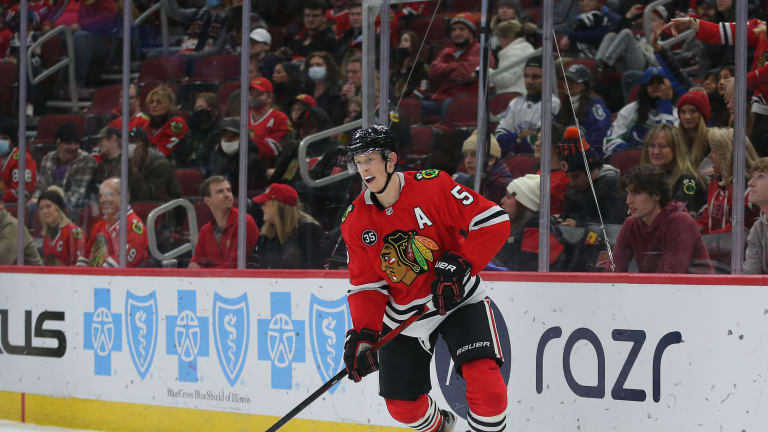 'Long Summer' Benefitted Blackhawks' Connor Murphy in Concussion Recovery
The veteran defenseman had a productive offseason after missing the final 22 games of the 2021-22 campaign.
As the 2022-23 NHL season approaches, Chicago Blackhawks' defenseman Connor Murphy is ready to return to action. After suffering his second concussion of 2021-22 on March 12, the veteran missed the end of the season. But that time off helped him make strides in his recovery.
"I had a bit of a longer summer missing the last part of the season. And really right away at the start of the summer I was training and feeling good and put the concussion stuff past me and was cleared from it," Murphy told Phillip Thompson of the Chicago Tribune.
The 29-year-old recorded 10 points (four goals, six assists) in 57 games before going on long-term injured reserve in mid-March. However, he did return to the ice before the end of the campaign as he practiced with the Blackhawks in a non-contact capacity.
That began Murphy's ramp-up process as he got back to work to prepare for the upcoming season.
"I think once you start skating and training, you get into your routines and you don't even remember you had injuries before," Murphy added. "It's been nice to be healthy and back with the guys."
Connor Murphy will be one of the veteran mainstays tasked with guiding young blue liners looking to carve out roster spots. As the Chicago Blackhawks rebuild, his veteran presence can help establish the culture that new head coach Luke Richardson looks to instill.