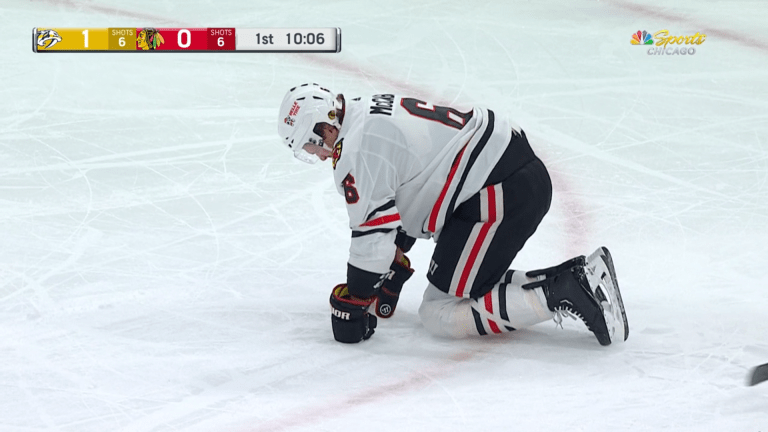 Blackhawks' Jake McCabe Exits Early After Taking Stick to the Face
McCabe is the second Hawks' defenseman to exit a game early with a facial injury this week.
The Chicago Blackhawks are dealing with yet another injury on the blue line. Defenseman Jake McCabe exited early from Wednesday's game against the Nashville Predators after taking a stick to the face in the first period.
While looking for the puck in front of the net, Tanner Jeannot's stick flew up high and caught McCabe just under the visor.
The Blackhawks' veteran defenseman fell to the ice in pain and took a bit to depart for the locker room. McCabe did not return to action and the Blackhawks officially ruled him out prior to the start of the third period.
Jake McCabe is the second Chicago Blackhawks' defenseman to suffer a facial injury this week. On Sunday against the New York Rangers, Jarred Tinordi took a puck to the face that required surgery and will keep him sidelined for an extended period of time.