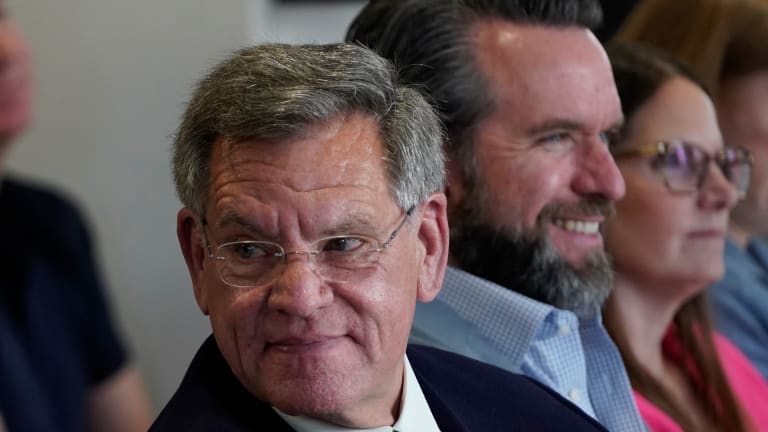 Blackhawks Remain in Top 5 of Forbes' Most Valuable NHL Teams
Despite undergoing a full-scale rebuild, Chicago saw a 7% increase from last year's value.
With 2022 coming to a close, Forbes has released its list of NHL team values. The Chicago Blackhawks checked in at No. 4 with a value of $1.5 billion. That figure is up 7% from the team's value last year.
Despite undergoing a full-scale rebuild on and off the ice, the Blackhawks brand remains prominent. Chicago joins fellow Original Six franchises in the New York Rangers, Toronto Maple Leafs, Montreal Canadiens, and Boston Bruins in the top five.
The Rangers retained the top spot on Forbes' list with a value of $2.2 billion. That marks the eighth consecutive year with New York atop the field.
Fresh off their third straight Stanley Cup appearance, the Tampa Bay Lightning saw the largest growth from last year. The Bolts are now valued at $1 billion, up a whopping 54% from last year.
Here's a complete look at the list.
NHL Team Values in 2022, Per Forbes
New York Rangers: $2.2 billion
Toronto Maple Leafs: $2 billion
Montreal Canadiens: $1.85 billion
Chicago Blackhawks: $1.5 billion
Boston Bruins: $1.4 billion
Los Angeles Kings: $1.3 billion
Edmonton Oilers: $1.275 billion
Philadelphia Flyers: $1.25 billion
Washington Capitals: $1.2 billion
Seattle Kraken: $1.05 billion
Detroit Red Wings: $1.03 billion
New York Islanders: $1.02 billion
Vancouver Canucks: $1.01 billion
Tampa Bay Lightning: $1 billion
Pittsburgh Penguins: $990 million
Vegas Golden Knights: $965 million
New Jersey Devils: $960 million
Dallas Stars: $925 million
St. Louis Blues: $880 million
Colorado Avalanche: $860 million
Calgary Flames: $855 million
Minnesota Wild: $850 million
Nashville Predators: $810 million
Ottawa Senators: $800 million
San Jose Sharks: $740 million
Anaheim Ducks: $725 million
Winnipeg Jets: $650 million
Carolina Hurricanes: $640 million
Columbus Blue Jackets: $620 million
Buffalo Sabres: $610 million
Florida Panthers: $550 million
Arizona Coyotes: $450 million