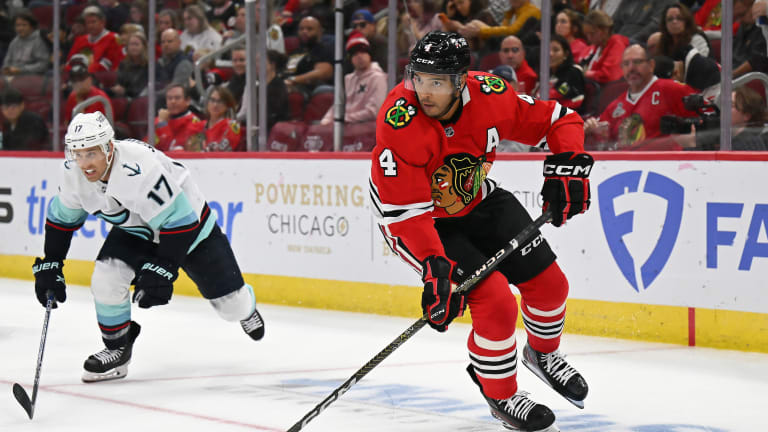 Blackhawks Place Seth Jones on IR, Recall Alec Regula
Chicago added Regula as defensive depth while Jones recovers from a broken right thumb.
Seth Jones will be out of action for 3-4 weeks due to a broken right thumb. As a result, the Chicago Blackhawks placed him on injured reserve retroactive to Oct. 29 and recalled defenseman Alec Regula from the Rockford IceHogs.
Losing Jones is a big blow to the Blackhawks' blue line. The 28-year-old led the team in average time on ice per game prior to his injury. To fill the void, head coach Luke Richardson said he would disperse the minutes evenly among his defensemen.
In the Blackhawks' first game without Seth Jones, Richardson held true to that plan as each defenseman played more than 17 minutes. Veteran Jack Johnson led the way with 24:20 of ice time on Sunday against the Wild. Rookie Filip Roos entered the mix with Jones sidelined and logged 17:17 of ice time in the Blackhawks' shootout loss to Minnesota.
Now, another youngster will join the group as Alec Regula gets the call from Rockford. The 22-year-old began the season on the NHL roster and played in one game before heading to the AHL club. Regula has two goals in four games for the IceHogs this season.
The Chicago Blackhawks will be back in action Tuesday when they host the New York Islanders. Alec Regula figures to be a healthy scratch as Luke Richardson plans to trot out the same defensive group that played Sunday against the Wild.