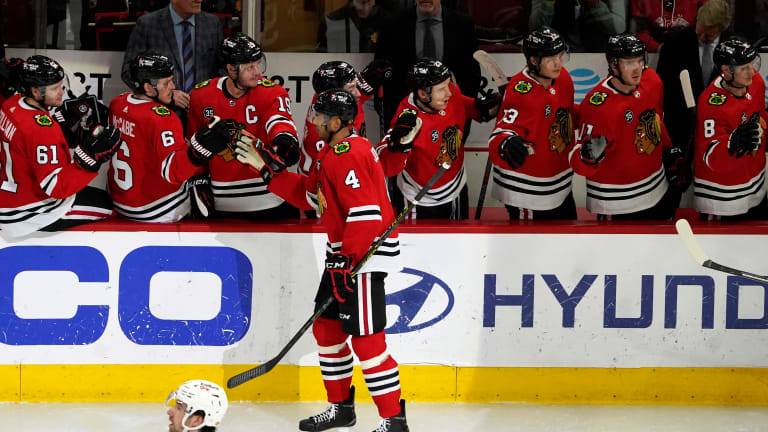 Seth Jones Returns from IR, Will Play for Blackhawks vs. Stars
A broken thumb caused Jones to miss the Hawks' last 10 games.
The Chicago Blackhawks will see their top defenseman back in action on Wednesday night. Seth Jones has returned from injured reserve and will suit up against the Dallas Stars on Thanksgiving Eve.
Jones suffered a broken right thumb on Oct. 29. The injury caused him to miss 10 games, a stretch that saw the Blackhawks go 2-6-2.
Head coach Luke Richardson said the Hawks will ease Jones back into action. The 28-year-old typically sees a heavy workload on the back end, but the Blackhawks will minimize it to start and "see how he's going."
Seth Jones has four assists in eight games while averaging 25:12 of ice time per contest this season. He will have to wear a brace on his hand, but his presence alone will be a major boost for the Chicago Blackhawks' defensive corps.