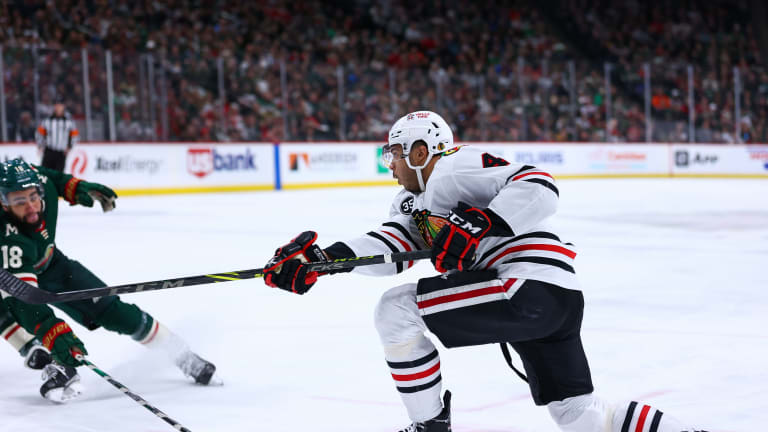 Seth Jones Pushing to Return Early for Blackhawks vs. Stars
The star defenseman has missed the last 10 games due to a broken right thumb.
The Chicago Blackhawks may get a massive boost on the blue line Wednesday. Seth Jones, the team's top defenseman, said he plans to play when the Blackhawks visit the Dallas Stars on Thanksgiving eve.
Jones has been on injured reserve since Oct. 29 due to a broken right thumb. The Blackhawks initially listed his return timeline at 3-4 weeks, but those plans seemed to hit a snag last week.
On Nov. 16, head coach Luke Richardson said Jones was still at least 7-10 days away from a return. He added that Jones' x-ray at the time was "cloudy" and would require another scan.
Now, just six days after that update, Jones is on the ice fully participating in practice. He took part in all of the drills and skated on the Blackhawks' top pair with Jack Johnson during Tuesday's session.
The Chicago Blackhawks have felt Seth Jones' absence in a big way, going 2-6-2 since he went down. Getting him back for Wednesday's game against the Dallas Stars would be a huge boost to the team's blue line and overall morale.