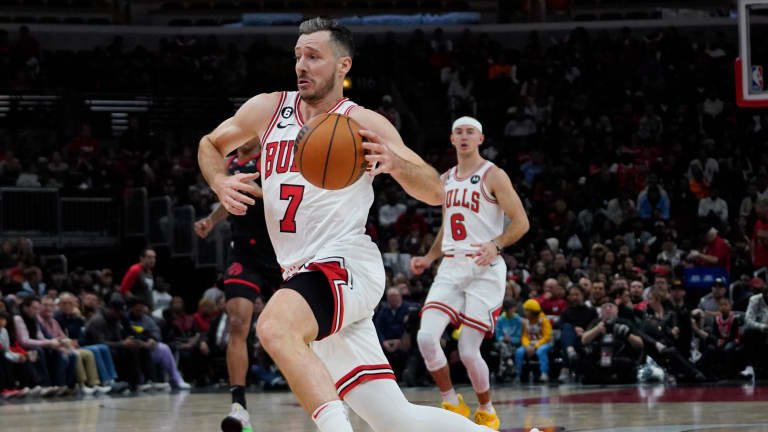 3 Keys to the Game: Bulls vs. Pelicans
The Bulls offense needs a collective effort against the high-scoring Pelicans.
The Chicago Bulls and New Orleans Pelicans will square off tonight in the Madhouse on Madison. After yesterday's league-wide off day, both teams will look to move a game above .500 with a win. The Pelicans have lost their last three road games and have lost four of their last six. This is the conclusion of a three-game road trip for New Orleans. 
The Bulls have looked like a different team at home, evident by their 4-2 record. However, a key injury to the Bulls best rim protector and rebounder is a weakness New Orleans will look to exploit. The Bulls have had their struggles on defense, specifically when defending the paint.
Keys to the Game:
Get Going Early

Chicago's offense will need to fire on all cylinders against a New Orleans team that scores in bunches. The Pelicans have six players averaging double figures with Zion Williamson, Brandon Ingram, and CJ McCollum averaging over 20 per game. Fortunately, the Pelicans have a defensive rating of 112, which is below average and ranks 17th in the league. Opponents are shooting 46.8% from the field and 33.2% from three, a good sign for Zach LaVine and DeMar DeRozan. The Bulls need to score early and often.
Push the Pace

Zion Williamson will be a problem in any game, especially in this one. He and Jonas Valanciunas will work in tandem to control the glass against the undersized Bulls. Drummond, Chicago's best rim protector, and rebounder will likely miss this game. The problem presents an opportunity for the Bulls to employ the same strategy used in Monday's win against Toronto. Pushing the ball up the floor in transition to keep the Pelicans on their heels. Bulls have issues in the paint and need to get out in transition quickly.
Best of the Bench

The Bulls bench mob will need to bring their A-game tonight. Goran Dragic does a fantastic job of getting out in transition, but will need scoring help from Javonte Green, Alex Caruso, and Derrick Jones Jr. The Pelicans have scored at least 112 points in each of their last five games. They have a strong bench themselves with Trey Murphy III and Devonte Graham. Murphy III and Graham each added 11 points off the bench in New Orleans' last game against Indiana. If I were a betting man, I would consider the over in this one. I envision the Bulls winning a shootout if they can fire on all cylinders offensively.