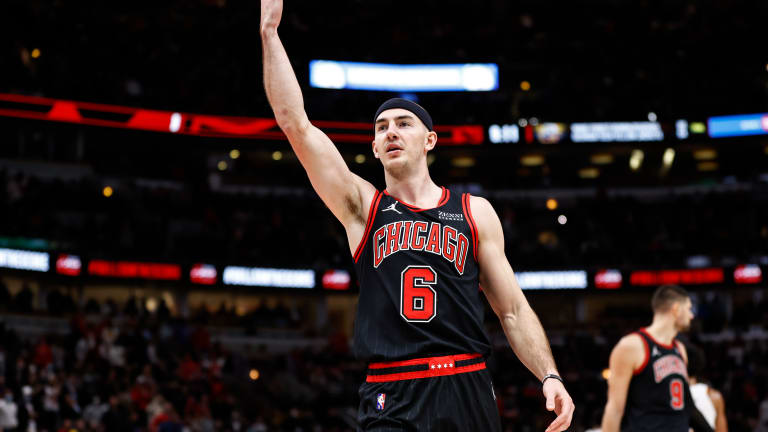 Alex Caruso Couldn't Switch Numbers Due to His Own Jersey's Popularity
The Chicago Bulls' guard's No. 6 jersey among NBA's top-75 best sellers.
It turns out Alex Caruso is a victim of his own popularity. The Chicago Bulls' guard sought to switch his jersey number for another when the NBA announced it would permanently retire No. 6 in honor of the late great Bill Russell. The trouble is too many people have already shelled out money for it.
"The NBA told me I couldn't because I was in the top 75 of jersey sales. So that's like a rule, which, shout-out to me," Caruso said while smirking at reporters during media day Monday.
"No, I looked into it and obviously want to do nothing but honor him and his legacy and what he stood for. He's one of the pioneers, a racial advocate for the game of basketball in general and just an all-around great person."
Every team in the league will wear No. 6 patches on their jerseys this season as further tribute to Russell, who died at the age of 88 in July. Players who were already wearing the number were allowed to continue doing so.
Alex Caruso switched to No. 6 last season after spending the first four years of his career in No. 4, which the Chicago Bulls retired in honor of Jerry Sloan. Now, he'll be the last player in franchise history to sport the number but said he'd look into changing it again next season.
But given both his popularity and the precedent the NBA's set, we'll see about that.