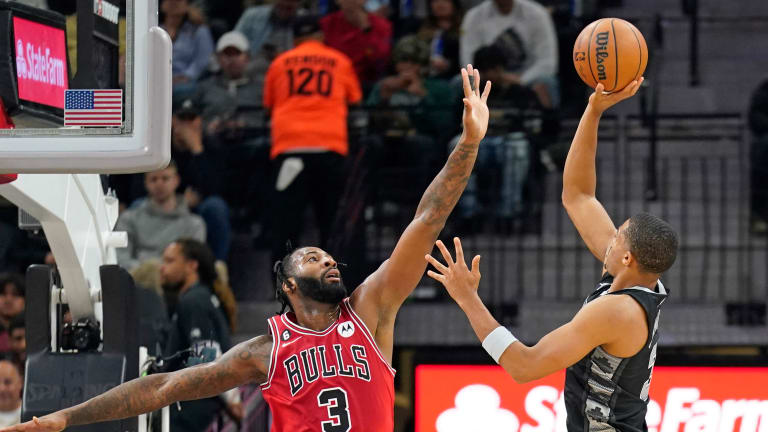 Andre Drummond Active for Bulls vs. Pelicans
After sitting out the last six games with a shoulder injury, Andre Drummond is set to play again Wednesday night against the New Orleans Pelicans.
Andre Drummond is returning to the court on Wednesday night as the Chicago Bulls take on the New Orleans Pelicans. Barring a setback, it will be Drummond's first minutes since he sustained a left shoulder injury against the San Antonio Spurs on October 28th. There will not be a restriction on Drummond's minutes, per head coach Billy Donovan.
It's a good time for the Bulls to be getting Drummond back on the floor. The New Orleans Pelicans employ this up-and-comer you may have heard about—Zion Williamson. Williamson is off to a terrific start this season, averaging 23.1 PPG while his frontcourt mate—Jonas Valanciunas—is averaging a double-double (14.4 PPG & 10.3 RPG).
Drummond's size and post presence will be imperative against the Pelicans. Nikola Vucevic has been having a great year at the 5, but he has also been playing heavy minutes (34 MPG) since Drummond went down. If Drummond feels all right, expect to see him on the floor a decent amount tonight.