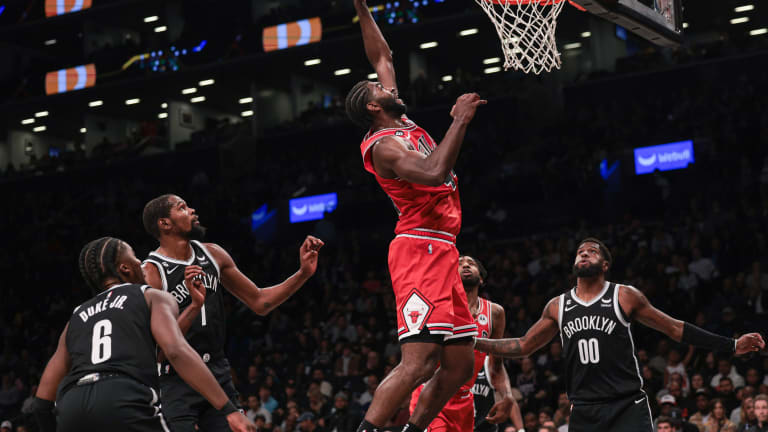 Billy Donovan Wants to See More From Patrick Williams
Donovan liked what he saw out of Williams in the Bulls' victory over the Nets on Tuesday. Now he wants to see more.
We talk about Patrick Williams a lot, don't we? Well, it's hard not to. The fourth pick of the 2020 NBA Draft has shown flashes of brilliance out on the court. He's also shown a lack of aggression and awareness. Chicago Bulls head coach Billy Donovan believes Williams needs to "take advantage of his opportunities."
Williams played his best game of the 2022-23 season on Tuesday night. Sure, his stat line wasn't the sexiest, but he was effective. Williams scored 12 points, grabbed seven boards, and swatted two blocks – all season-high figures. The third-year forward played with confidence and made an effort to impact the game where he could.
Donovan said he thought Williams' impressive play came from "within."
Williams knows that there are doubts surrounding him. Let's face it. He was outplayed in the preseason by Javonte Green. Many Bulls fans have been screaming at the top of their lungs for Williams to be moved to the bench. Through all of this, Donovan has kept Williams with the starters. 
Patrick Williams has a prime opportunity to build off of Tuesday's performance. It is likely that Zach LaVine will sit out Wednesday when the Chicago Bulls the Charlotte Hornets. If Williams asserts himself, he could become a key contributor against Charlotte. If he does that, he should see some of the scrutiny and doubts disappear around him. He needs to find the confidence from "within" and start playing this way more often.