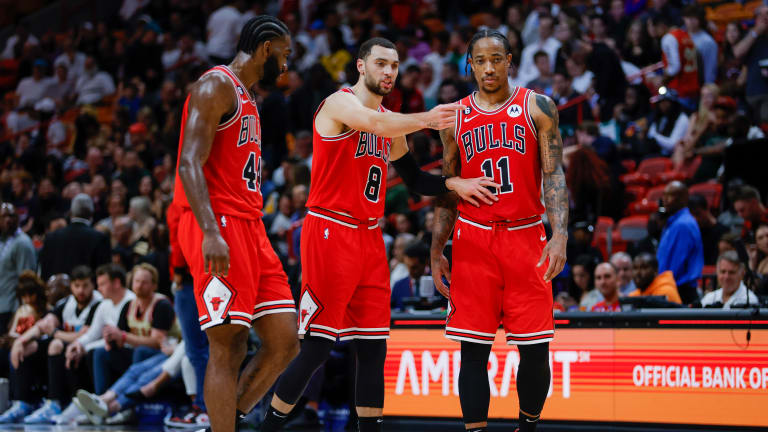 Bulls List DeRozan "Doubtful" and LaVine "Probable" vs Thunder Friday
DeRozan continues to nurse his strained right quad while LaVine made an appearance on the team's injury report because of a right hand contusion.
The Chicago Bulls have listed DeMar DeRozan as "doubtful" and Zach LaVine as "probable" ahead of the team's game against Oklahoma City Friday.
LaVine, who's looked more like his two-time All-Star self lately, is nursing a right hand contusion, per K.C. Johnson of NBC Sports Chicago. Over his last 13 games, LaVine is averaging 27.8 points on 51.8% shooting from the field and 46.2% shooting from deep.
He led all scorers with 38 points against Washington Wednesday. Albeit in a losing effort.
DeRozan, meanwhile, missed that game — his first absence of the season — after straining his right quad against the Celtics earlier this week. In all, the 33-year-old has missed just seven games since being traded to the Bulls in August of 2021.
The Thunder beat the Bulls 123-119 in overtime on Nov. 25.