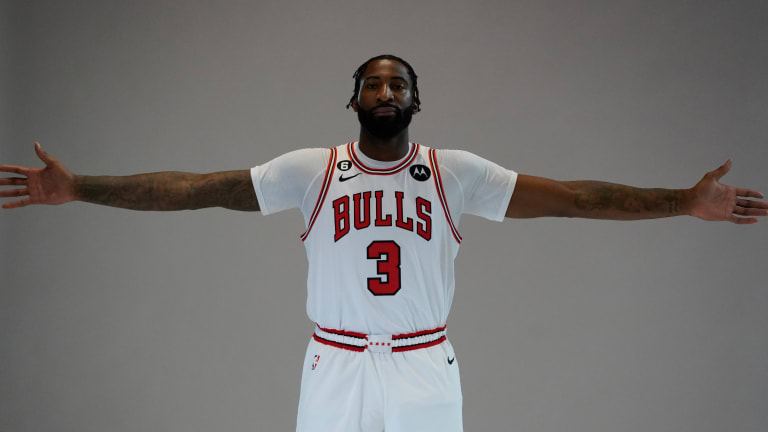 Chicago Bulls 2022-23 Player Profile: Andre Drummond
Center Andre Drummond is entering his eleventh season in the NBA and his first with the Chicago Bulls.
Well, it appears the Chicago Bulls found their answer at the backup center position. Andre Drummond signed a multi-year deal with the Bulls back in July. The Bulls had trouble filling that position last year. Tony Bradley didn't play with enough consistently to keep the job so the Bulls signed Tristan Thompson to backup Nikola Vucevic.
Drummond is excited about joining what he calls a "young and hungry team." The 29-year-old also helps the Bulls with a major problem they had last year: rebounding. Drummond was the league leader in rebounding in four different NBA seasons.
Though Drummond came off the bench last season, he still averaged 9.3 rebounds per game. That would have been second most on the Bulls last season. He has acknowledged that he wants to be the bench leader and to help solidify the rotation.
Drummond will bring toughness and grit to a Bulls team that can definitely use it. His rebounding and defense off the bench will be a blessing compared to what the Bulls dealt with last season. His arrival also shows the narrative surrounding the Bulls is starting to change. A sought-after veteran player like Drummond wanting to be here shows the league that the Bulls could be something special.