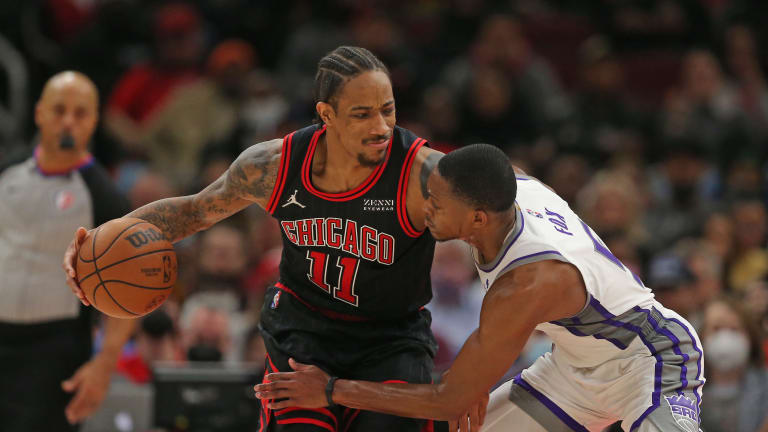 Chicago Bulls 2022-23 Player Profile: DeMar DeRozan
DeRozan is looking to build on his impressive first season with the franchise.
DeMar DeRozan was unbelievable last season. Once deemed the worst free agent signing ahead of the 2021-22 season, DeRozan proved all of his doubters wrong in his first year with the Chicago Bulls. 
DeRozan averaged the most points per game on the Bulls last season. That was a career-high for him as well at 27.9 PPG. He also shot a career-best from behind the three-point line at 35%. When the chips were down, DeRozan delivered.
DeRozan spent the offseason appearing in the Drew League, working out with Bulls teammates, and improving his own game for the upcoming season. He has taken on a "mentor" role while still playing at a high level.
His motivation resulting from frequent doubting has seemed to spark a new mindset for DeRozan. Speaking Monday on the improved strength of the Eastern Conference, he owned the challenge.
"That's what brings the best out of you. You put me in a room with the best and it's going to bring out the best in me," DeRozan said.
The challenges of an NBA season are what drives DeRozan. It seems he is ready to take the Bulls as far as he can bring them along with his teammates. The culture DeRozan has created since his arrival seems to be contagious.
Heading into his 14th year with no signs of slowing down should be an indicator of what the Chicago Bulls' season will look like. If DeMar DeRozan can replicate what he did in 2021-22, the Bulls will be much better than projected.