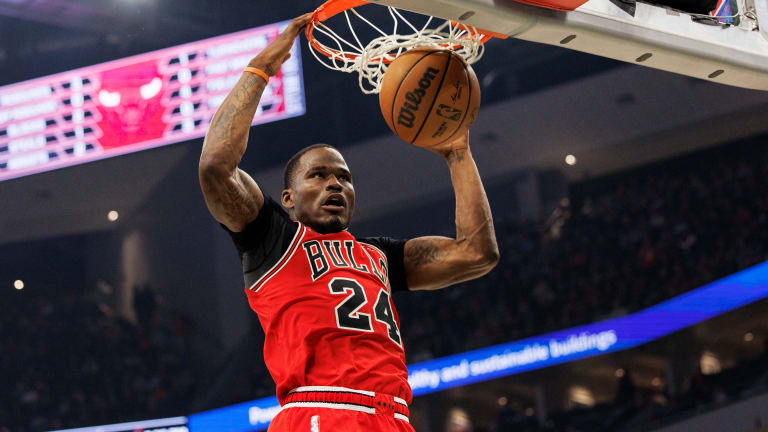 Chicago Bulls 2022-23 Player Profile: Javonte Green
Javonte Green stepped up big during the 2021-22 campaign. What kind of season is in store for the forward in 2022-23?
Coming off the best season of his career in 2021-22, Javonte Green was the perfect person to step up when Patrick Williams went down with a wrist injury at the beginning of the regular season. 
The forward was a great utility guy that gave everything he had wherever Billy Donovan put him on the floor. Some would say he is arguably one of the grittiest players in the league (me). He was a joy to watch with his defensive tenacity and non-stop, balls to the wall play. That made him a fan favorite.
Putting up career highs in almost every category in 2021-22, Green averaged 7.2 PPG, 4.2 RPG, and 1.0 SPG.
What can we expect from Green in 2022-23? Well, with a healthy Patrick Williams, it is hard to see Green get as many minutes as he did last season, but when he's on the court, he is always highly productive.
Ideally, it would be great if Green came off the bench and gave the Bulls a solid five or six points a game with a couple of rebounds while making some defensive stops on the other end.
The 29-year-old is coming into his fourth season in the league. He has shown us that he has been in the gym a lot this summer. Participating in the Dreamville Pro-Am tournament in Chicago. In one game, he put up 23 points, 16 rebounds, and four blocks for Team Bobby Simmons.
It will be interesting to see how this season shakes out, but having a utility guy as talented as Green is always a plus. It will be another excellent season for the Chicago Bulls.