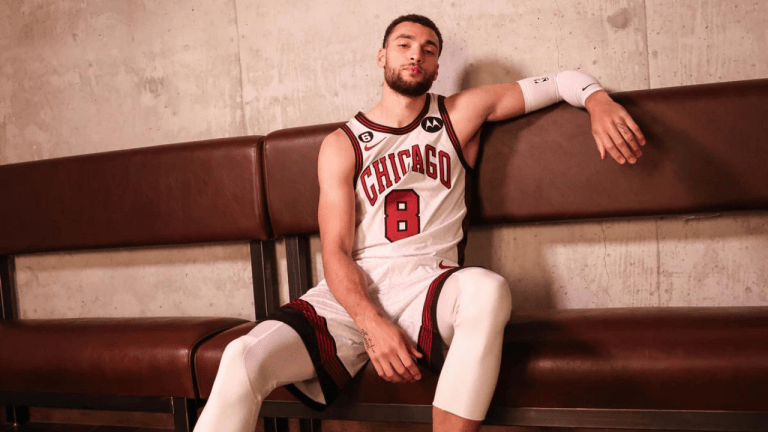 Chicago Bulls Players Aren't Thrilled With 2022-23 City Edition Uniforms
Nikola Vucevic and Zach LaVine gave less-than-ringing endorsements on the Bulls' new threads.
If you haven't quite warmed up to the City Edition jerseys the Chicago Bulls released for the 2022-23 NBA season Thursday, you aren't alone. Per NBC Sports Chicago's Rob Schaefer, Zach LaVine and Nikola Vucevic aren't exactly in love with them, either.
The uniforms, which pay particular homage to Chicago's world-renowned architecture, will make their official debut on Nov. 18 when the Bulls host the Orlando Magic.
The Chicago Bulls will rock the uniforms five more times — once each month for the remainder of the regular season — thereafter.
And, judging from the first impressions they've gotten, it could take at least that long for some people to come around on them.
Chicago Bulls City Edition Jersey Schedule 2022-23
Friday, Nov. 18 vs. Orlando Magic
Saturday, Dec. 10 vs. Dallas Mavericks
Friday, Jan. 13 vs. Oklahoma City Thunder
Friday, Feb. 24 vs. Brooklyn Nets
Friday, March 3 vs. Phoenix Suns
Sunday, April 9 vs. Detroit Pistons