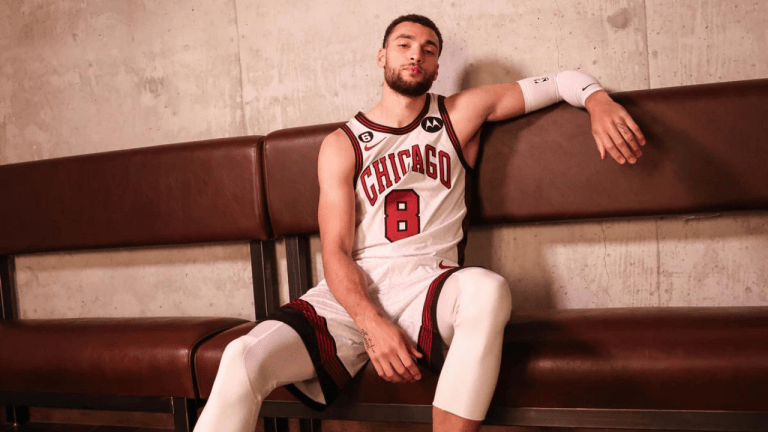 Chicago Bulls to Debut City Edition Jerseys Tonight vs. Magic
The new look has received mixed reviews from fans and players.
The moment you've all been waiting for is finally upon us. Of course, I kid. The Chicago Bulls will be debuting their new City Edition jerseys Friday against the Orlando Magic at the United Center.
The jersey itself was met with mixed reviews amongst the fan base. Hell, even Zach LaVine and Nikola Vucevic weren't overly thrilled with the new look.
I think it looks pretty clean, personally. It's always fun when a team puts on a different variation of their normal jersey. The Bulls have done a really good job at this over the years with the "Statement" and City Edition threads.
Hopefully, the jersey will bring some good luck. The Chicago Bulls are currently losers of three straight and are looking to get back in the win column against a pretty bad Orlando Magic squad.
RELATED: Goose Island Partners With Bulls For New City Edition Jerseys