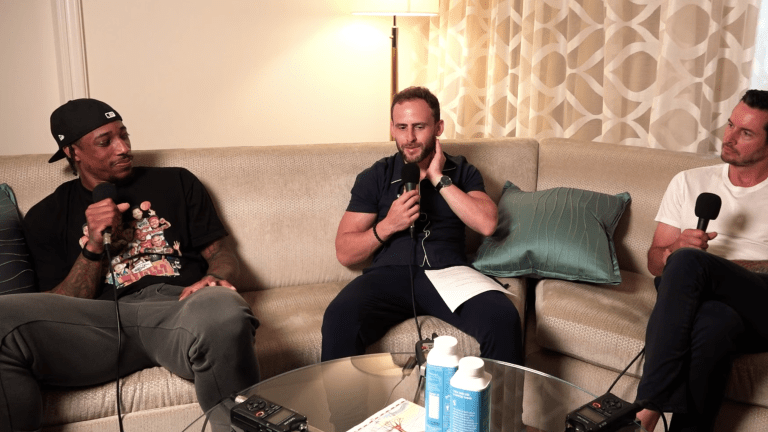 Chicago Bulls DeMar DeRozan Appears On JJ Redick's Podcast
Chicago Bulls guard/forward DeMar DeRozan participated in a sit-down interview on JJ Redick's "The Old Man & the Three Podcast."
Chicago Bulls guard/forward DeMar DeRozan recently appeared on JJ Redick's podcast. The podcast is called, "The Old Man & the Three." DeRozan talked about a wide variety of topics with Redick and co-host Tommy Alter. If you're a basketball junkie, you cannot miss this episode. 
DeRozan spoke about how teams offered him the veteran minimum contract. He also outlined how stressful free agency was and how he almost became a Los Angeles Laker. Mental health was brought up as well, as DeRozan is a huge advocate for mental health. 
We don't want to give too much away from the podcast, but if you have the opportunity, listen to it. DeRozan talks about expectations he has for the Bulls this upcoming season and how challenging it was last season with all the injuries. 
All-in-all, DeRozan is happy to be a part of the Bulls franchise and is ready to make an impact in the Eastern Conference this upcoming season.