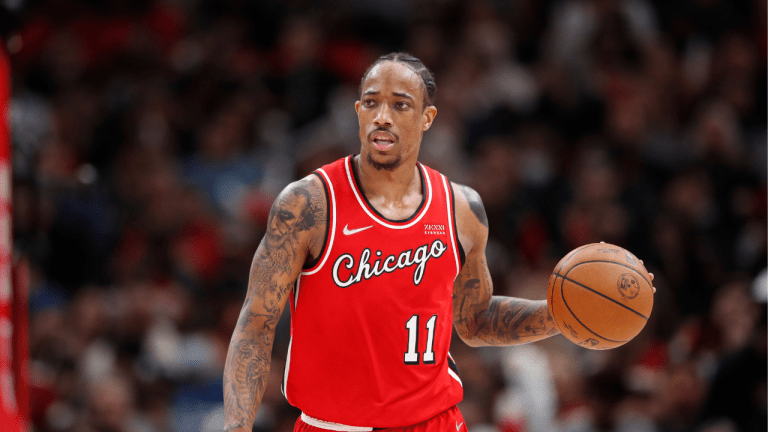 B/R Insults DeMar DeRozan... Again!
DeMar DeRozan isn't well-respected by Bleacher Report.
Once again, Bleacher Report is taking a shot at Chicago Bulls' forward DeMar DeRozan. This time, DeRozan finds himself on a list of the five most overrated players of the last decade. The 33-year-old joins Avery Bradley, Jamal Crawford, Julius Randle, and DeAndre Jordan on the docket.
Before the start of the 2021-22 NBA season, Zach Buckley of Bleacher Report deemed DeRozan the worst signing of the 2021 NBA offseason. DeRozan responded with arguably the best season of his career during his first year with the Bulls.
If anything motivates DeRozan, it's being doubted. Appearing on "The Draymond Green Podcast" in July, he even said he was extra motivated to show what he can do after being questioned by so many upon joining the Bulls. DeRozan made his fifth NBA All-Star Game, his third All-NBA Team, and helped lead the Bulls to their first playoff appearance since 2017.
Whether or not Bleacher Report is just looking to generate outrage, it's insulting to see DeMar DeRozan's name on such a list. How does this designation make any sense?
The Chicago Bulls' star is an All-NBA player. He's a multiple-time NBA All-Star and one of the most respected vets in the league. Any player still impacting the game the way he is in his 30s deserves more appreciation, if anything. When will DeMar DeRozan get the respect he deserves?