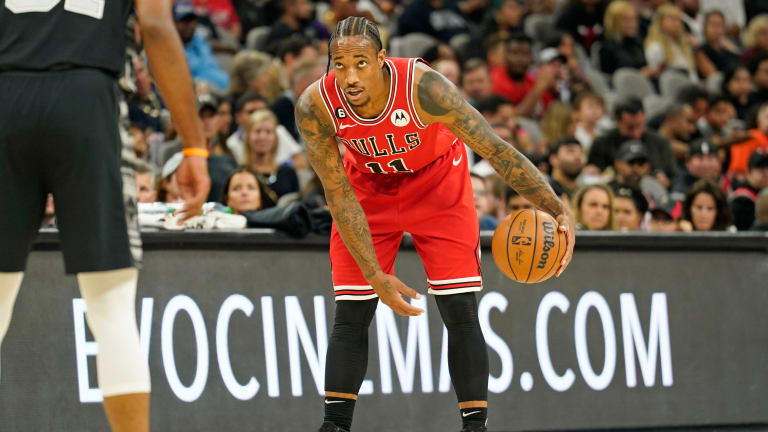 DeMar DeRozan Receives Unique Gift From Wilson
The Bulls' star received a special basketball to commemorate his recent milestone achievement.
DeMar DeRozan is an elite-level talent. He proved that this year by becoming the 50th player in NBA history to score 20,000 career points. Well, the people over at Wilson wanted to honor this and sent the Chicago Bulls' star an incredible gift to commemorate the milestone.
DeRozan received a custom basketball engraved with his name, 20K points, and the date he accomplished the feat. The basketball is also colored gold.
It's pretty damn impressive for DeRozan to reach this milestone. Especially because most of his points come from the mid-range or in the paint. DeRozan has never been a high-volume three-point shooter.
Since joining the Chicago Bulls, DeMar DeRozan has been nothing but a consummate professional and an MVP candidate. It's amazing to see his hard work pay off and for him to receive this gift from Wilson.