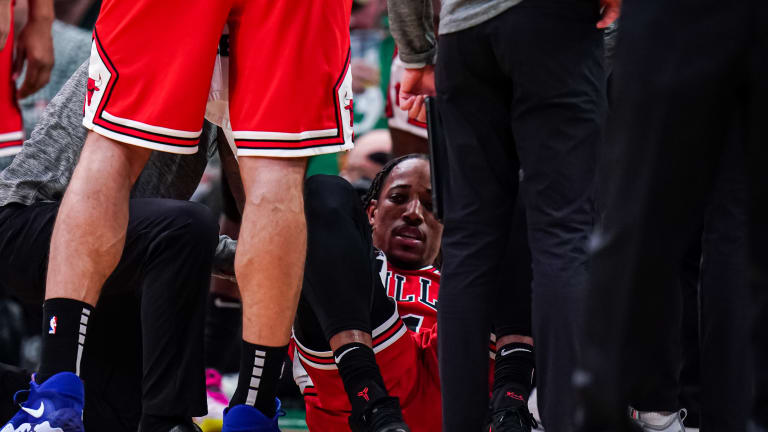 Chicago Bulls Forward DeMar DeRozan Officially Ruled Out Vs. Wizards
DeRozan will miss his first game of the season tonight against the Washington Wizards.
Well, this is a first. No really, it is. Chicago Bulls forward DeMar DeRozan will miss tonight's matchup against the Washington Wizards. DeRozan doesn't miss games. He's actually quite the iron man. The guy plays hurt or banged up and gives it his all each and every night. 
DeMar DeRozan Injury
DeMar DeRozan strained his quad against the Boston Celtics on Monday night. DeRozan went to drive against Al Horford and went down. He held his right quad and lay there for a moment. He actually tried to give it a go but left the game entirely in the third quarter. 
This will be the first game of the season DeRozan will miss. On the season, DeMar DeRozan is averaging 26.1 PPG, 5 RPG, and 4.9 APG. He is shooting 50% from the field and 88% from the free-throw line.