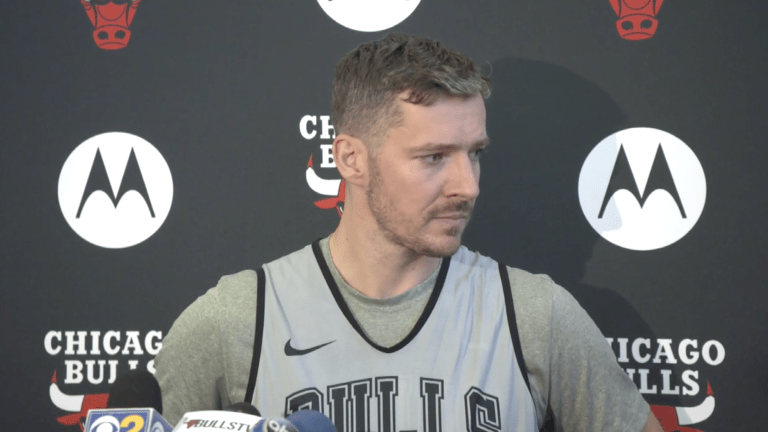 Chicago Bulls Guard Goran Dragic Praises Young Teammate
Chicago Bulls guard Goran Dragic met with the media this afternoon and praised his young teammate Ayo Dosunmu.
Chicago Bulls guard Goran Dragic has been around for a long time. He's a former NBA All-Star and he knows talent when he sees it. When speaking to media after today's Bulls practice, Dragic said that Bulls second-year guard Ayo Dosunmu has stood out in training camp. 
Dragic and Dosunmu are currently competing for the starting point guard role. This is due to Lonzo Ball's second knee surgery in eight months. So, the fact Dragic said that he has been impressed with Dosunmu and called him a "great talent", should speak volumes about the work Dosunmu has put in. 
The Bulls' first preseason game is tomorrow night against the New Orleans Pelicans. It has yet to be announced who the starting point guard will be. If Dragic's praise holds any weight, it might be Dousnmu receiving the nod.