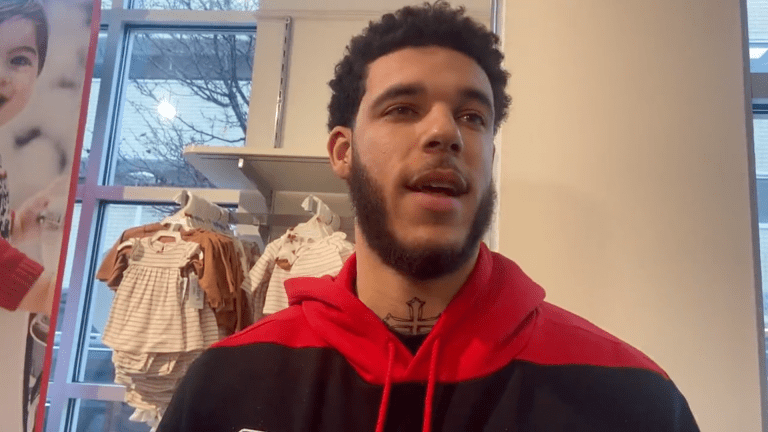 Bulls' Lonzo Ball Provides Update on Injury Status
Despite marginal improvements, the point guard's status remains unclear going forward.
Chicago Bulls' guard Lonzo Ball is not close to returning to the court. On Wednesday, he told Rob Schaefer of NBC Sports Chicago that he was improving but still feels discomfort in his knee, which has plagued him since January. Ball fielded a few questions as he was participating in a gift drive for "Fathers Families & Healthy Communities."
Ball gave the typical answers he often does. He's taking the process day by day and just trying to improve, adding that the pain is going away in his normal daily routines. That's a bit of an improvement from the start of the season when he said he experienced pain just going up and down the stairs.
But he did make one alarming statement.
"The pain is there, pretty sure it's gonna be there. Just figuring out how we can get through it to a point I can produce on the court."
Yikes. Lonzo Ball doesn't seem confident that the pain will ever go away. This whole saga has to be exhausting for him. The disappointment was apparent in his eyes when asked if it was hard to not be out on the court with his Chicago Bulls teammates.
"I'm gonna lie, it's been really hard for me. I think we have a great team and I know the things I can do to help the team out on the court. But unfortunately, I'm not out on the court right now."