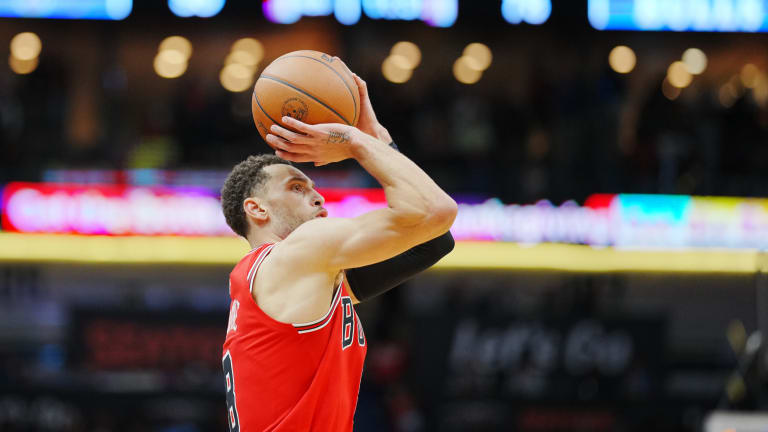 Zach LaVine Takes Over Second Place for Most 3-Pointers in Bulls History
The two-time All-Star is on pace to pass the franchise's current leader, Kirk Hinrich, next season.
Zach LaVine is climbing. After sinking his first triple in Wednesday's game against the Milwaukee Bucks, the Chicago Bulls' shooting guard (771) moved ahead of Ben Gordon and into sole possession of second place for the most three-point field goals in franchise history.
"I take pride in shooting the ball," LaVine told The Bigs after he drained five threes to tie Gordon in the Bulls' rout of the Celtics on Monday.
"You know, Ben Gordon's a Chicago great. A great player. I think it's a tribute to what I've done and, hopefully, what I can continue to do."
LaVine now stands 279 makes away from passing the all-time leader and Gordon's former teammate, Kirk Hinrich (1,049).
On average, Zach LaVine has converted 189 of his long-range attempts over the past three seasons. So expect the two-time All-Star to take over the top spot on the Chicago Bulls' leaderboard at some point next season.