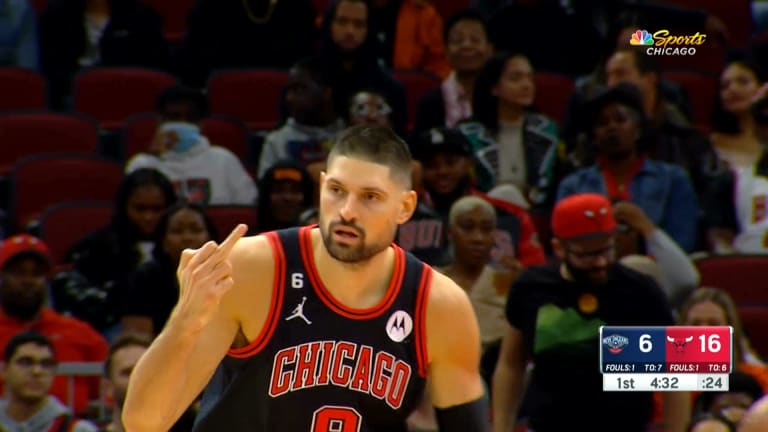 Chicago Bulls Center Nikola Vucevic Fined $15,000 By The NBA
Apparently the NBA doesn't like being flipped the bird.
Alright, we have to laugh about this one. Chicago Bulls center Nikola Vucevic was fined by the NBA Friday due to an "obscene gesture" displayed in Wednesday's 115-111 loss to the New Orleans Pelicans.
Vucevic was whistled for a travel in the first quarter. The veteran big man wasn't a fan of the call and decided to use some sign language to show his displeasure. Nothing more came of the incident during the game, though it seems the NBA was not happy about it.
I think I speak for all Chicago Bulls fans when I say this isn't a huge deal. We are all human and the spirit of competition can sometimes lead to decisions that we may regret. And a $15,000 fine won't hurt Vucevic too much considering he's making $22 million this season.
Here's to you, NBA!