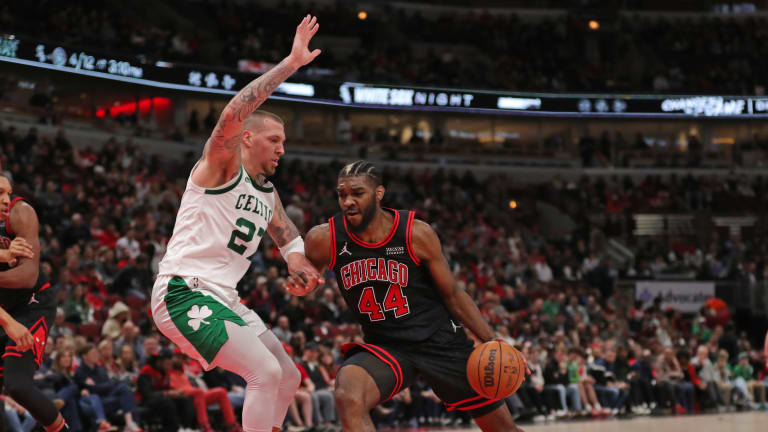 Billy Donovan: Bulls Need Patrick Williams to be 'More Aggressive'
The Bulls' head coach was impressed with Williams' offseason but wants to see more assertiveness in 2022-23.
The Chicago Bulls are expecting big things out of third-year forward Patrick Williams in 2022-23. Head coach Billy Donovan said Williams had a great offseason but the team needs him to be more aggressive.
Donovan added that Williams tends to be more of a pass-first type of player. But with Lonzo Ball missing time, Williams will have to assert himself more on the offensive end.
Williams missed a huge chunk of 2021-22 after dislocating his wrist in the fifth game of the season. Upon returning, he played a bit timidly overall. However, he did show flashes of the player the Bulls want him to become as the season came to an end.
If Patrick Williams can be aggressive, force the issue, and take a step in 2022-23, the Chicago Bulls may be better than projected. The talent is there, but it's up to Williams to unlock his true potential.