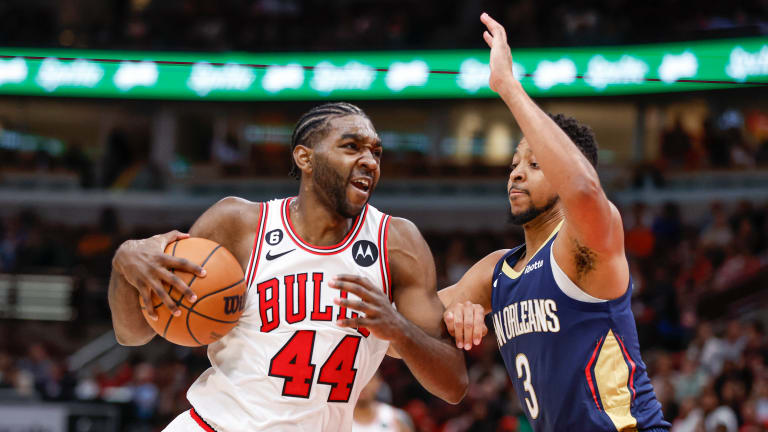 Chicago Bulls Pick Up Patrick Williams' Fourth-Year Option
The Bulls have reportedly picked up Williams' fourth-year option on his rookie contract.
The Chicago Bulls have picked up the fourth-year option on forward Patrick Williams, according to Keith Smith of Spotrac. Unless traded, Williams will be back with the Bulls next year. Chicago drafted Williams with the fourth overall pick of the 2020 NBA Draft.
The Bulls franchise expects big things from Williams as he enters his third NBA season. Whether it's been coaches or players meeting with the media or the Bulls' new All-Access series, anytime Williams is brought up, there are huge expectations for him.
Last season was a bit of a dud for the 21-year-old after he suffered a wrist injury just five games into the season. He returned at the tail end of the regular season and played a total of 17 games in 2021-22.
The Chicago Bulls have a ton of faith in Patrick Williams. It comes down to self-confidence for the Florida State product. If he wants to earn a nice payday after his rookie contract comes to an end, he's going to need to ball out in 2022-23.