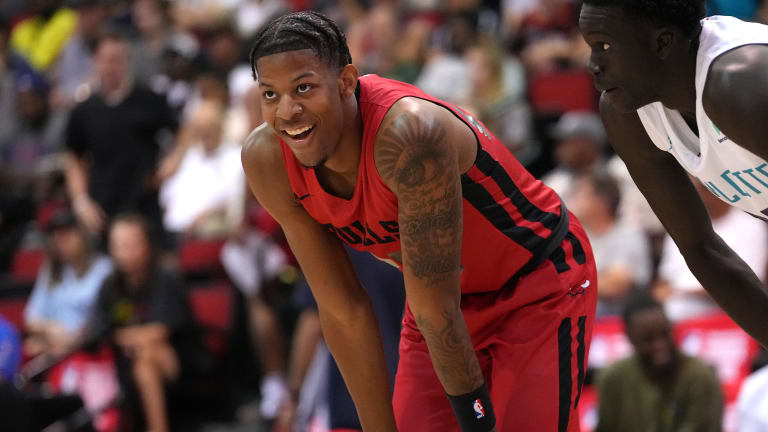 Chicago Bulls' Rookie Dalen Terry Is A Savage
The Bulls' 2022 first-round draft pick wasn't taking it easy on any of the kids he was playing against at The Advocate Center.
Chicago Bulls' rookie Dalen Terry has quite the personality about him. He's confident, hard-working, and just seems to be an all-around funny dude. Terry has also popped up just about everywhere this offseason after the Bulls selected him 18th overall in the 2022 NBA Draft.
Terry has played in the Drew League and the CrawsOver in addition to appearing locally in Chicagoland pickup games. But nothing is as funny as this grown man playing against little kids. Terry showed no mercy to the youngsters he hooped with at The Advocate Center, the Chicago Bulls' practice facility.
Terry taught some of these kids valuable lessons. After he stole the ball, swatted some shots away, and scored, he let out a big smile. He followed up with an all-time funny moment.
"You think Zach LaVine let me score?!?"
Obviously, this is all in good fun.  But it is a fun lesson from Dalen Terry to the young guns out there trying to hoop. You will only get better if you put the work in. If these kids didn't know that previously, they sure do now.