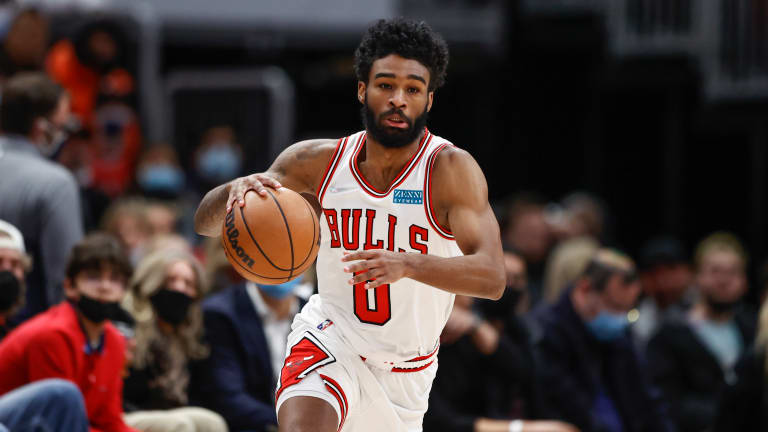 Coby White Fully Participates in Bulls' Practice, Plans to Play Friday
The fourth-year guard is ready to get back in action after suffering a left knee contusion in the Bulls' preseason opener.
Well, that's a sigh of relief. Chicago Bulls' guard Coby White won't be missing any time after an injury scare. In the team's first preseason contest Tuesday, White suffered a left knee contusion. He then underwent a precautionary MRI, which came back clean.
The Bulls are already entering the season down a guard after Lonzo Ball underwent knee surgery last week. Losing White's scoring prowess off the bench would have spelled bad news for a team looking to make some noise in the Eastern Conference.
White said he felt he could have played the second half of the Bulls' preseason opener after the injury occurred. He added that his knee was a bit sore, but after fully participating in practice Thursday, he feels good enough to play Friday.
Last season, Coby White averaged 12.7 PPG, 2 RPG, and 2.9 APG on 43% shooting from the field and 38% from downtown. He will play a vital role this season as the Chicago Bulls' primary scorer off the bench.