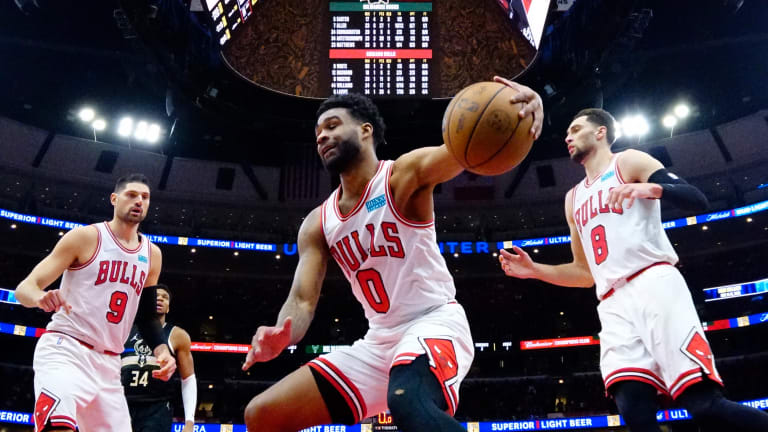 Bulls' Coby White Underwent Precautionary MRI on Left Knee
White suffered a knee contusion in the first quarter of the Bulls' preseason opener on Tuesday.
Chicago Bulls' guard Coby White underwent a precautionary MRI Wednesday after injuring his left knee in the preseason opener.
White played just two minutes and 50 seconds before he suffered what the team initially termed a left knee contusion in the first quarter.
"Coby wanted to go back in," Billy Donovan told reporters after the Bulls' 129-125 loss to New Orleans Tuesday. "With a preseason game it didn't make any sense to even have him go back in there."
Speaking to reporters after practice, Donovan said the team hadn't yet received the results of the MRI yet. As such, White's status is unclear.
The Chicago Bulls continue their four-game preseason slate at home against Denver Friday.