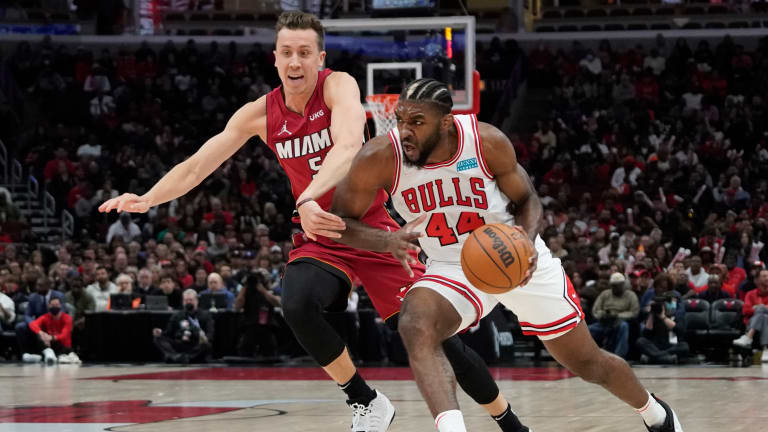 Coby White, Patrick Williams Say They're Good to Go for Bulls vs. Magic
Both players are confident they'll suit up for Friday's game against Orlando.
The Chicago Bulls got some good news on the injury front Friday morning. Coby White and Patrick Williams both said they are planning to play tonight against the Orlando Magic. Both players are now listed as probable on the Bulls' injury report after initially being questionable.
Coby White has missed the Bulls' last eight games with a quad injury. Williams tweaked his ankle in the Bulls' loss to the New Orleans Pelicans on Wednesday night.
So far, Patrick Williams has struggled to find consistency in his game. On the season, he is averaging 9 PPG, 3.7 RPG, and 1.1 BPG while shooting 46% from the field and 38% from downtown. Williams has been under the microscope this season, as many thought he would take a leap in his third NBA season.
And after missing most of last year with an injury, he's striving to miss as little time as possible this season. Williams added that he's been working around the clock to rehab his ankle and suit up for Friday's game.
The flashes are there but it's up to Williams to put it all together to become a key cog within the offense. Given these positive injury updates, the Chicago Bulls will look to pull out a win against a young and hurt Orlando Magic team tonight at the United Center.