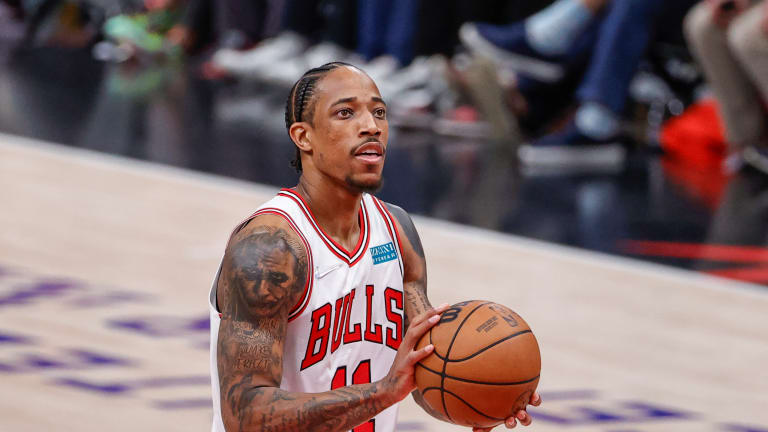 DeMar DeRozan Closing In On Career Milestone
The 33-year-old Chicago Bull is 131 points shy of scoring 20,000 points in his career.
While most of the basketball world will have its eyes fixed on LeBron James' pursuit of the NBA's all-time scoring record this season, DeMar DeRozan is closing in on a milestone of his own. With just 131 more points, the 33-year-old Chicago Bulls star will become the 50th player in league history to score 20,000 career points.
DeMar DeRozan
DeMar DeRozan rode his career-best 27.9 points per game average to an All-NBA Second-Team honor last season. Assuming he maintains a similar pace this year with the Chicago Bulls, the 13-year vet would hit the target in the fifth game of the season — an October 26th date with Indiana at the United Center.
Meanwhile, all that stands between LeBron James and the top of the league's scoring ladder is Kareem Abdul-Jabbar and another 1,326 points.
Barring injury, both DeMar DeRozan and the 37-year-old James, who together, broke the internet when they teamed up this summer, will have a new achievement to their names soon enough.
Well, that and proof that Father Time's still playing catch up.