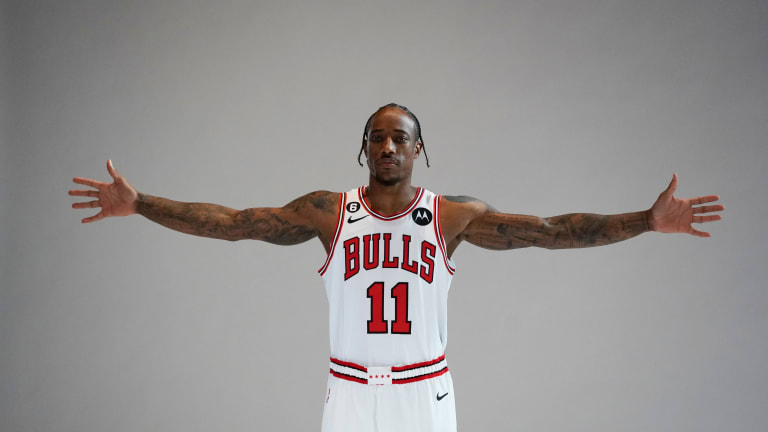 DeMar DeRozan to Appear on 'The Old Man & the Three' Podcast Thursday
It'll be DeRozan's second guest appearance on former NBA player J.J. Redick's platform.
If you enjoyed DeMar DeRozan's media session Monday, chances are you won't be disappointed with what's coming down the pipeline.
The Chicago Bulls' forward chopped it up with J.J. Redick and Tommy Alter, co-hosts of The Old Man & the Three podcast, during an episode that'll drop Thursday.
And judging from this teaser, it's one nobody should want to miss:
Of course, Redick isn't going to say anything to the contrary.
But given his relatability to players — Redick spent 15 seasons in the NBA before retiring last year — and DeRozan's habit of speaking off the cuff — the 33-year-old balked at the idea that he can't top his All-NBA performance from a season ago during media day Monday — it's safe to take him at his word.