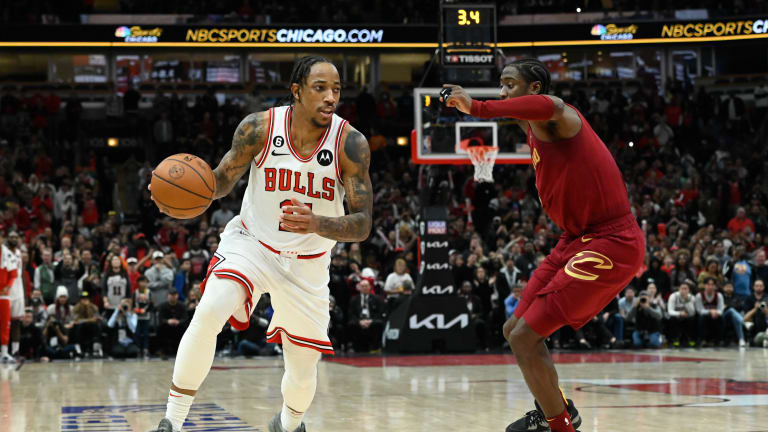 Bulls' DeMar DeRozan Was Fouled on Last-Second Shot vs. Cavs, NBA Admits
DeRozan should have had a chance to win the game at the free-throw line.
Stop us if you've heard this one before: DeMar DeRozan was fouled on a last-second shot attempt but it wasn't called. You should have stopped us, because that exact scenario cost the Chicago Bulls a chance to win on Oct. 21 against the Washington Wizards. The final day of 2022 brought about déjà vu as the NBA admitted in its last two-minute report that DeRozan was fouled while attempting a game-winner Saturday against the Cleveland Cavaliers.
Down 103-102 with 5.8 seconds remaining on the clock, the Bulls ran an inbounds play for DeRozan. He worked his way toward the basket and elevated for a potential game-winner, which was impeded by Cleveland's Caris LeVert.
"LeVert makes contact with DeRozan's left arm, which affects the release of his jump shot attempt. Review decision: incorrect non-call," the NBA's L2M report stated.
DeMar DeRozan should have been awarded two free throws, which would have given him a golden opportunity to help the Bulls win their third straight game.
Instead, the buzzer sounded without a call and the Chicago Bulls dropped to 16-20 on the season. Thanks for nothing, NBA.