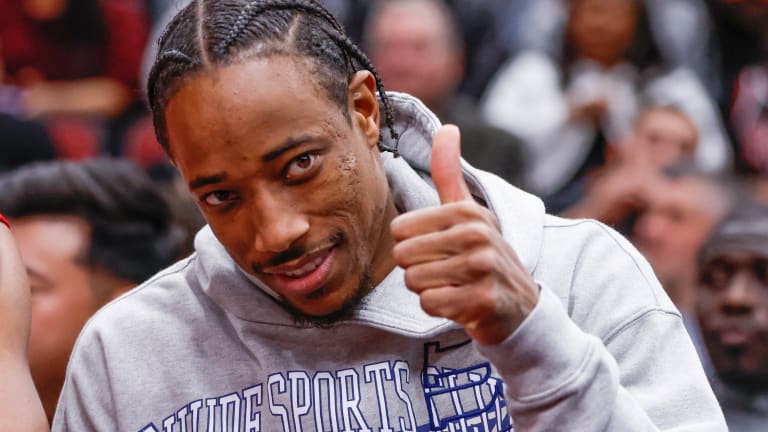 DeMar DeRozan Praises Chicago Bulls Head Coach Billy Donovan
DeMar DeRozan recently did an interview with Chicago Magazine where he talked about his workout regimen and his time with the Chicago Bulls.
DeMar DeRozan is happy in Chicago with the Bulls. It's very apparent if you take the time to read his latest interview with Nick Greene in Chicago Magazine. DeRozan talks about his summer workouts and how life has been since becoming a Chicago Bull. 
When asked about Chicago Bulls head coach Billy Donovan, DeRozan responded with praise for his head coach. He said that Donovan takes the time to listen to the players' opinions and values them. DeRozan then goes on to say that Donovan is a "players coach." 
DeRozan is also asked if Donovan is the "exact opposite" of former Bulls head coach Jim Boylen. DeRozan did not play for Boylen in Chicago however teammates Zach LaVine and Coby White did. DeRozan responded, "Yeah, from what I've heard."  
The interview is full of interesting tidbits and information about DeRozan. If you're a fan of his or the Chicago Bulls, take the time to read it. The Chicago Bulls season kicks off Wednesday in Miami as the Bulls prepare to take on the Miami Heat.