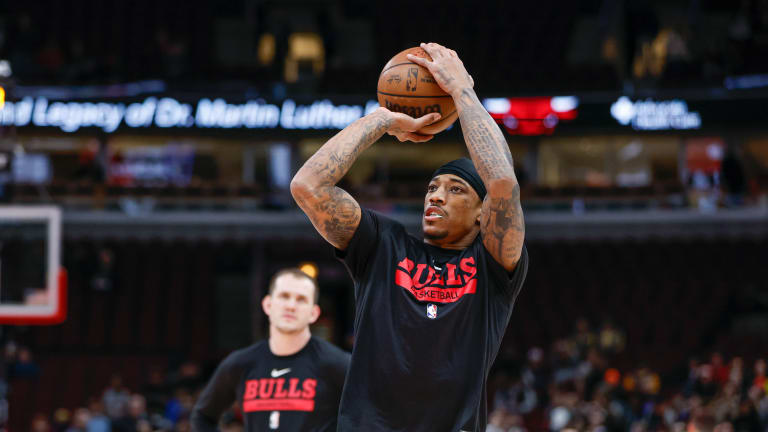 DeMar DeRozan Set To Return To The Bulls In Paris
Chicago Bulls forward DeMar DeRozan will return to the lineup this Thursday as they battle the Detroit Pistons in France.
The Chicago Bulls have been without forward DeMar DeRozan for the last three games. DeRozan went down in the third quarter against the Boston Celtics with a quad injury on January 9th. In the three games since the Bulls went 1-2.
DeMar DeRozan's Return To The Bulls
As the Chicago Bulls landed in Paris and got their first practice in, DeMar DeRozan said he was a go for Thursday's game with the Pistons. 
On the season, DeRozan is averaging 26.1 PPG, 5 RPG, and 4.9 APG. He is shooting 50% from the field, 27% from downtown, and 88% from the free throw line. DeRozan is once again having a stellar year with the Bulls. 
Currently, the Chicago Bulls sport a 20-24 record and sit 10th in the Eastern Conference standings. They are coming off a huge win against the Golden State Warriors on Sunday. With the trade deadline around the corner, this team needs to be healthy to prove they can make a run. DeMar DeRozan making his return will surely help that. 
The Bulls take on the Detroit Pistons on NBATV this Thursday afternoon in France.