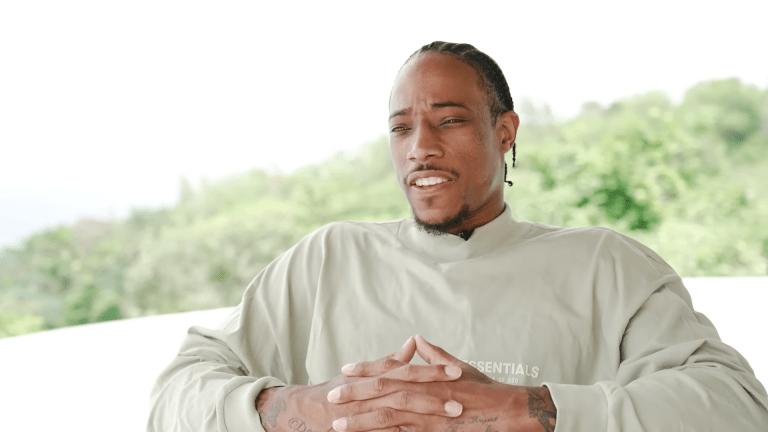 DeMar DeRozan Releases Episode 1 of Comp10 Summer '22 YouTube Series
In the first installment of Comp10 Summer '22, the Chicago Bulls' forward gives fans a behind-the-scenes look at his trip to Jamaica.
Before the NBA raises the curtain on its 2022-23 season, DeMar DeRozan is pulling back his own for all to see. The Chicago Bulls' forward released the first episode of his Comp10 Summer '22 web series Friday. In it, he gives fans a behind-the-scenes look at the trip he took to Jamaica earlier this offseason.
DeRozan is coming off a season in which he snagged All-NBA honors and an MVP vote. Behind his career-best 27.9 points per game and 53.5% shooting in the clutch, the Bulls finished 10 games above .500 and earned their first playoff berth in five years.
Comp10 is a play on the 33-year-old's hometown of Compton, California, and the jersey number he'd worn since college. (The Chicago Bulls retired No. 10 in honor of Bob Love in 1994.)
It's unclear when DeMar DeRozan will release the next episode or how many installments of the web series fans can expect to see.