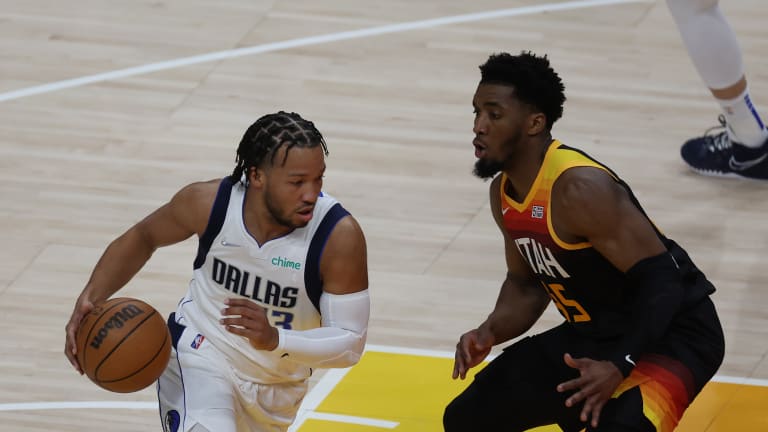 How Does the Donovan Mitchell Trade Affect the Chicago Bulls?
The Cleveland Cavaliers have traded for Utah Jazz three-time All-Star Donovan Mitchell. What does this mean for the Chicago Bulls?
There once was a time when the NBA Eastern Conference was viewed as weak. The same four to five would be in contention, and then it was whichever team LeBron James played for that would come out of the East. Now, the Eastern Conference appears to be the superior conference.
The Central Division became a hell of a lot more difficult for the Chicago Bulls on Thursday. In blockbuster fashion, the Cleveland Cavaliers pulled off a trade with the Utah Jazz to acquire three-time NBA All-Star Donovan Mitchell. The Cavs now have three All-Stars in their lineup and youth on their side.
Existing in a division with the Milwaukee Bucks and the new-look Cavaliers leaves little to no room for shortcomings. Several of Chicago's question marks must be answered in resounding positive fashion to keep up with the stiff competition.
What The Bulls Must Do To Keep Pace
The Bulls are in jeopardy of entering the season without starting point guard Lonzo Ball. They only made minor moves in NBA free agency by signing veterans Goran Dragic and Andre Drummond. Having health on their side will be paramount if they want a legitimate chance to finish ahead of their divisional foes in the standings.
For the Bulls to be more successful than the Cavaliers in 2022-23, Zach LaVine needs to continue ascending into the max player Chicago paid him to be. DeMar DeRozan must be every bit as good as he was in 2021-22 and Nikola Vucevic needs to hit his mid-range and three-point shots at a better clip. But it's not solely on the Bulls' big three to be as good or better.
Third-year forward Patrick Williams has to turn into the player the front office believed he could become when selecting him No. 4 overall in the 2020 NBA Draft. And it's worth reiterating after last year's long list of ailments: the Bulls' key players have to stay healthy.
In a nutshell, everything has to go right for the Chicago Bulls in 2022-23 for them to keep up with the talent that inhabits not only Central Division but the Eastern Conference as a whole.
The Cleveland Cavaliers showed that they are going all-in for the 2022-23 campaign. Hopefully the Bulls are ready and prepared for what's coming their way.