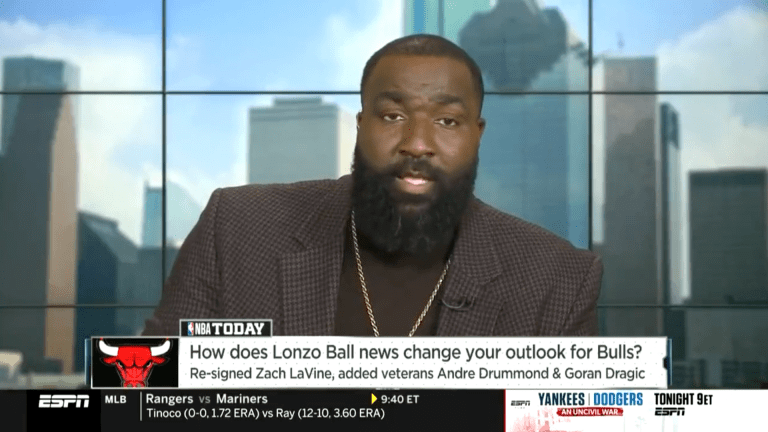 Kendrick Perkins Doubts Bulls: 'I Don't See Them Being a Top 6 Team in the Eastern Conference'
The ESPN analyst views the Bulls as a play-in team "at best."
The hot takes are starting to flood in ahead of the 2022-23 NBA season. ESPN analyst Kendrick Perkins said that he doesn't see the Chicago Bulls as a top-six team in the Eastern Conference.
Throughout the offseason, the East did become much more competitive. Many questioned the Bulls' relatively passive approach as they elected to run back most of last year's roster.
Chicago's only new additions are veterans Andre Drummond, Goran Dragic, and rookie Dalen Terry. The team's core of Zach LaVine, DeMar DeRozan, Nikola Vucevic, Patrick Williams, Alex Caruso, and Coby White remains the same. Starting point guard Lonzo Ball will miss the start of the season and then some while he recovers from knee surgery.
The Bulls finished sixth in the Eastern Conference last season. They held first place for most of the first half of 2021-22, but injuries started to pile up and it all sort of derailed from there.
Kendrick Perkins makes a valid point in his assessment considering the offseason improvements other teams made. Though the Chicago Bulls stayed mostly the same, they are banking on health and motivation to prove that they are a competitive team. Only time will tell if Perkins' prediction holds true.