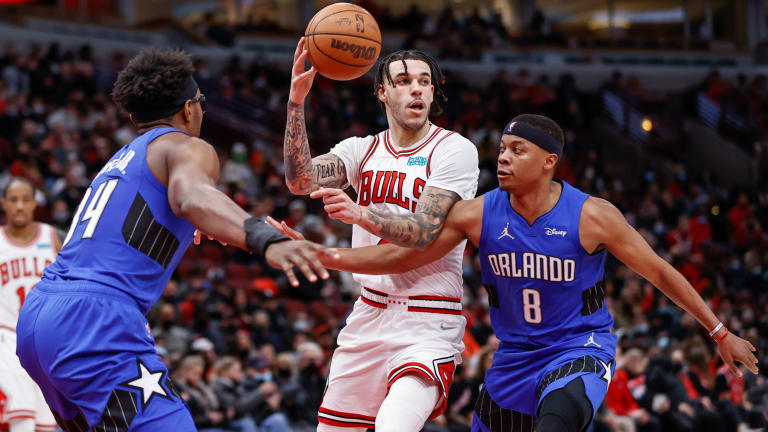 Lonzo Ball Being Evaluated by Bulls But Expected to Miss Start of Regular Season
Ball's rehab has been plagued by fits and starts.
Chicago Bulls' point guard Lonzo Ball is in town and having his left knee evaluated by the team, ESPN's Ramona Shelburne reported Wednesday afternoon.
Shelburne added that Ball, who underwent surgery to repair a torn meniscus on Jan. 28, is "expected to miss time even into the start of the regular season."
This update comes five days after Shelburne and her colleague, Jamal Collier, reported that Ball was expected to miss training camp and likely the start of the 2022-23 NBA season as well.
An initial timeline projected Ball to return six-to-eight weeks after going under the knife. But he continues to experience pain with basketball activities.
If Lonzo Ball is, in fact, relegated to the sidelines early on, the Chicago Bulls have a few options on hand. Though none of them can truly replicate what he brings to the table.