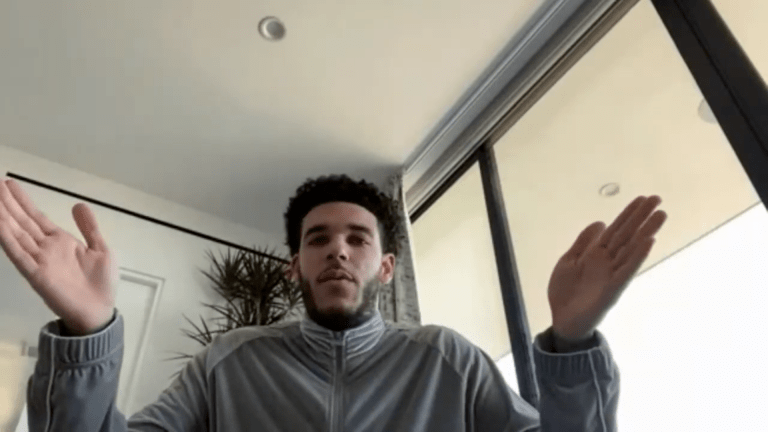 Bulls' Lonzo Ball Discusses Knee Injury: 'I Can't Run or Jump'
The 24-year-old shed light on the extent of his knee injury before he undergoes a third surgery.
Chicago Bulls' point guard Lonzo Ball was not in attendance at Monday's media day as he prepares for knee surgery in Los Angeles on Wednesday. But he did participate in a Zoom call with reporters Tuesday to discuss his knee problems and how the injury has been affecting him. 
Ball said he cannot run or jump. He said the pain is too impeding and prevents him from playing basketball.
The dynamic point guard went through a series of rehab stints in an attempt to work his way back to the court. Unfortunately, the injury never properly healed. Wednesday's arthroscopic debridement procedure will be Ball's third knee surgery.
Ball said he will take his rehab slow as he doesn't want to rush anything. He added that he didn't feel rushed by the Bulls to get back.
Ball has even been experiencing pain upon walking up the stairs in his house. Even his doctors are surprised at the level of pain that he is still experiencing. After undergoing surgery, he will return to Chicago to rehab around the team. 
Lonzo Ball is itching to get back on the court. He was upset that he missed the playoffs and hasn't played basketball since January. Ball was a key cog in the Chicago Bulls' first-half run last season that had them atop the Eastern Conference for a while. When he was healthy, the Bulls ranked in the top 10 in offensive and defensive efficiency.