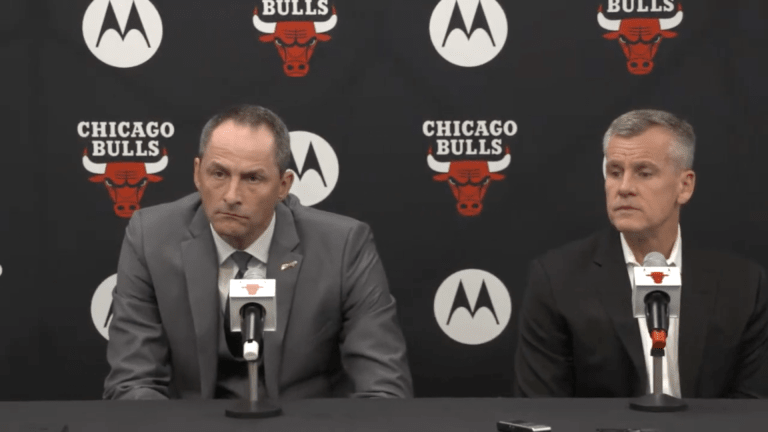 Bulls Say There's No Timetable For Lonzo Ball's Return
The team hopes to re-evaluate the point guard in 4-6 weeks, but a firm return timeline remains uncertain.
As Chicago Bulls' media day got underway, Lonzo Ball was a hot topic of discussion, as expected. Bulls' Executive Vice President of Basketball Operations Arturas Karnisovas provided some insight on the point guard's knee injury.
Karnisovas explained that the Bulls gave Ball every opportunity to get back on the court without having surgery. However, the discomfort persisted whenever Ball ramped up on-court activities.
When asked about a timeline, Karnisovas said the Bulls will reevaluate Ball in four to six weeks, echoing the team's press release from last week. But Karnsiovas elaborated further by saying the Bulls do not have a timetable for the guard's return to the court.
Bulls' head coach Billy Donovan was then asked who would take the starting spot in Ball's absence. "We will go through training camp and see where we are at," he said.
As for now, no one knows when Lonzo Ball will be ready to return. The Chicago Bulls will just have to plan for life without him and hope the next update, whenever that may come, provides more clarity.